Last-Minute Volunteer Opportunities
As the deadline for volunteer hours approaches, it is important to be sure to have the required 40 hours for the year. Hours need to be turned in by May 1.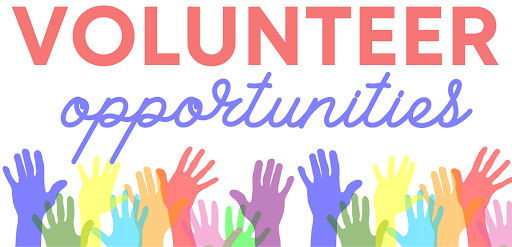 There are many ways to gain community service around campus before May, when community service hours are due. Some opportunities are the blood drive, cards for cardons, and plarn mats. Community service is important in gaining new experience, meeting new people, gaining different perspectives, and learning more about yourself and the world around you.
Most recently coming up is the blood drive, which will be Saturday, April 29 from 10 a.m. to 2 p.m. You and others can donate in your name, which earns you community service hours.
Mindy Duet responds in an interview some volunteer opportunities available:
(Editor's note: responses have been edited for clarity)
The Horizon Sun: Are there any upcoming volunteer opportunities before May 1st to get last minute hours?
Mindy Duet: So, we could still do cards for cardons. That's always going to be an available thing. The plarn mats— you can always cut bags for those because that's an ongoing thing. Picking up trash around campus is also available. We call it "beautifying our campus." There are blue pickers and a bag which we give students to pick up trash around campus. 
The Sun: The blood drive is coming up Saturday and you can get hours for donating, is that right?
MD: Yeah, you have to be 16 years or older and students who donate receive two hours for their one donation. We do double hours, because it's a big deal.
The Sun: Is there any other way to get hours from that event that isn't donating blood?
MD: We have sign-ups to come and help with the event. We'll be right outside in the high school courtyard. The blood donation will be set up in Mr. Garrett's classroom (the community room). We could take helpers because we've got to hang up signs and let people in. After they donate they get a snack and something to drink. One donation can save up to 3 lives. It's pretty cool.
The Sun: Do you have any other tips for getting volunteer hours? 
MD: Start early! Don't wait until the last minute. I mean, cards for cardons is pretty easy and, you know, if you're really panicking, don't panic. Do something you enjoy, because if you're going to spend time doing it, you should do something you're going to enjoy, right? And we have the PJs drive that goes on until the end of the month.
The Sun: Why is community service important, in your opinion?
MD: Oh, that's a good one. I feel like we should all give back. We're so blessed with so many things in our lives that, if we give back to people that don't have as much, it would just be a better world all around. Just be nice and smile at somebody and then somebody is going to feel a little more kindness in their heart. And you get to know people that maybe you wouldn't have gotten to know. Yesterday, we made pasta salad for 200 and the people who showed up weren't necessarily the same friend group. It was cool to watch everybody around the same table chopping vegetables and just working together for a common goal. It was fun! You meet new people; you see things that maybe you wouldn't have seen so it opens your horizons. 
The Sun: Is there anything you'd like to add that wasn't asked about?
MD: No, but there's always opportunities and sometimes stuff comes up, like we have the book fair coming up and sometimes we need help getting ready for the book fair or help setting up or numbering posters. Check back on that; it might be next week, but it depends on when that gets delivered.
You can also get ahead on your volunteer hours for next year with upcoming volunteer events after May. One of these opportunities is summer volunteering at Ironwood Library. You must be 13 to 17 years old in order to volunteer at this event. Here's a link to submit an application and see more information. You could also apply to volunteer for the buy one, get one book fair. This will be available from May 8 through 11. Make sure and finish your hours for this year now and get ready for next year's service. As the deadline for volunteer hours approaches, it is important to be sure to have the required 40 hours for the year. Hours need to be turned in by May 1.