Was Old Disney Channel Better?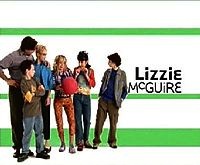 Childhood Disney Channel favorites like "Lizzie McGuire," "The Suite Life of Zack and Cody," "Hannah Montana," and "Kim Possible," still hold a special place in my heart as a teen. Seeing our old channel filled with new characters, movies, and shows make us as teenagers feel old or outdated.
These programs gave us fond memories. "That's So Raven" caused me to say, "oh snap" every ten seconds. From "Phil of the Future," I was inspired to dress like Keely. Now, when I turn on the TV and see "Shake it Up" or "Fish Hooks," I just don't understand. Perhaps the only reason I really love the old channel is because I grew up with it, but just because I've gotten older doesn't mean I still can't like the same things, and appreciate them for what they were.
The newer characters all have a special talent. No matter what the show is, every character is famous for being an actor, singer, or just plain rich. In older shows like "Lizzie McGuire" or "The Suite Life of Zack and Cody," they were normal people. They had realistic lives, body images, and issues. In every episode of the old shows, they taught a lesson. Now, they only occasionally make comments about being the bigger person, or respecting your friends. In an episode of "Shake it Up," a model made a comment saying, "I could just eat you up. Well, if I ate." This comment doesn't show a healthy body image or mind set. In an episode of "Lizzie McGuire," Miranda stops eating. Her friends notice and they involve their families in going to desperate measures to help her feel safe and healthy again. The difference in the messages reflects the quality of the programs. It makes sense that the Disney creators cannot continue to create older shows, but they should still have the same quality as the older ones.
It makes sense that these old series have stopped creating episodes; you can only talk about a Southern pop star with a double life for so long. Also, the stars of these shows have grown up. Hilary Duff who starred in "Lizzie McGuire" is now married with a son. Most of the other stars are also displaying a new image.
Instead of continuing the filming of the old shows, Disney should have a throwback channel. A channel with re-runs of the older shows would keep retired stars and bored teenagers happy.