Fall Fashion Basics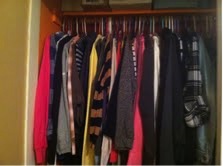 As the seasons change, your clothes should too. This fall, stay cozy and comfortable with simple outfits that you can throw together. Basic pieces like scarves, cardigans, sweaters, leggings, and boots, are go to items to create a cute and quick look.
Scarves are a great accessory to have. They look classy and work well with almost any outfit. Scarves are a great tool to tie your look together, or add detail to a plain outfit.
Another item that is versatile and works well in the transition from summer to fall are cardigans. They keep you warm, and can convert a summer item into one for fall.
Sweaters are by far the easiest things to wear. Like most of this season's clothing they are warm, and can be paired with any type of dress, skirt, or pants.
Leggings and tights are great to throw on under a skirt, dress, or oversized sweater.
Boots are also trendy, they are like slippers that you are supposed to wear outside. Not only are they snug, but very stylish. They match with any bottoms like a pair of jeans, leggings, skirt or dress.
These pieces will have you ready for the upcoming season.
Leave a Comment