Hair Care
Hair care has been an issue for many, but it does not have to be.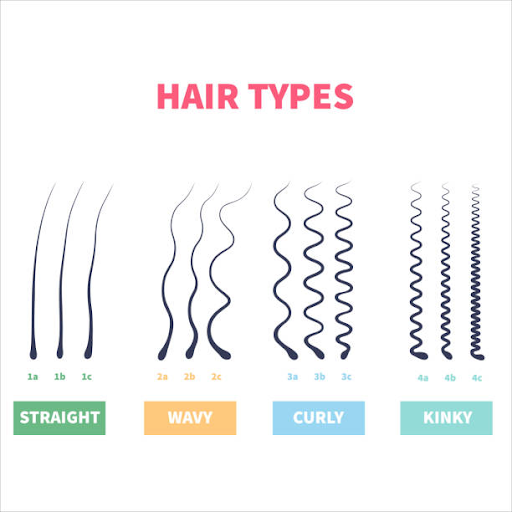 Hair care is often disregarded and deemed unimportant. Many people have even given up on trying to take care of their hair because they do not know how. Yet, hair care can be important to one's mental health and learning how to take care of it effectively can lead to dramatic differences in your life.
Mental health and hygiene are commonly linked. According to InnerBody, mental health can improve when people do simple tasks such as showering or brushing their teeth. Hair care can be especially important, as greasy or untamed hair can lead to a dramatic reduction in confidence. By simply learning how to take care of it, one can improve both their physical and mental well-being.
One of the most important factors about hair care that many people forget is that there are many different hair types. These range from 1a, pin straight, to 4c, very tightly curled or kinky. Depending on the type of hair that one has, care will differ. For example, straight hair care will usually just consist of shampoo, conditioner, and any other additional products. Wavy or curly hair, on the other hand, may have to be diffused in addition to those steps, and those with curly or kinky hair can benefit from wearing a hair bonnet to bed to decrease the level of frizz. It is important to understand what your hair needs and to treat it accordingly.
Some of the best hair care tips I have learned through the years have been finding the right shampoo and conditioner for your hair and the benefits of oil masks. Finding the best shampoo and conditioner can be a daunting task, as you want to find one that is specific to your hair type. The hair company Maui has a lot of variety in the field and on the label will say what hair type it is specific to. This has been my favorite hair company for years because of how much variety it has and the fact that it is cruelty free. It also has a line of hair masks and oils that pertain to specific hair factors, such as for dryness or frizziness. On the site, you can even find a quiz to take that will help you determine what type of hair you have, and it will give you a list of recommended products. Though these hair masks are great, many, especially those with curlier hair, can benefit from oil masks. Oil masks help to strengthen and hydrate hair and are incredibly effective. They can be used on any hair type and will especially benefit those with bleach damage. Though you can buy some pre-made oil masks online, I have found that amla oil is the best way to go. To use this, just put a few tablespoons of the oil in your hair and brush it through, then leave it on for about an hour or two before washing it out.
Additional tips include using a bamboo brush and a heat protectant. Bamboo brushes will help to grow out hair and can strengthen it. Heat protectant is very important, even if you do not commonly use heat on your hair. This is because it acts as a barrier to any other elements that may harm your hair. Another factor that can contribute to hair health is how to dry your hair. Many believe that air drying is the best way to go, but in reality it can differ. I have found that the best way for my hair to dry as someone with slightly wavy hair is to blow dry it. This decreases the amount of oil and allows me to be able to wear my styles longer before having to wash it; it also gives me more volume. I have found that though many others have found blow drying to be the best way to go, many others disagree and preach air drying. There are also other methods such as the bowl method for curly hair, where hair can be immersed in water and crushed up with hands to make sure the curls stay in place before being diffused. The reality for all of these tips is that you will have to test out different methods and products in order to find the right one for you.
Hair care can be very influential to many people's mental health and is a task that is open to all. Many may even find that they like to take care of their hair and look at hair treatments as something to look forward to. The most important thing to remember when regarding hair health is that everyone's hair is different. Something that may work for a friend may not work for you. It is all about testing out new things and finding what you love.