The Poor Evolution of the Fashion Industry
Designer clothing and styles have been altered drastically over the years to adapt to trends and popular use of materials.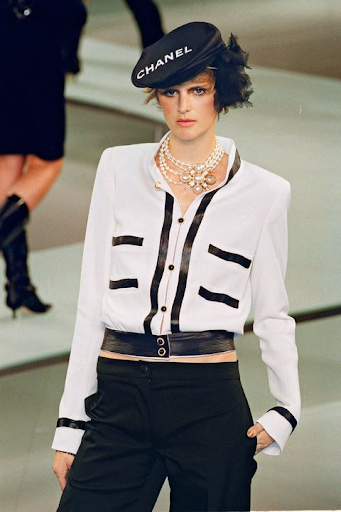 Chanel and Louis Vuitton have been around for more than a hundred years, Chanel since 1909 and Louis Vuitton since 1854.  Both fashion houses were created in Paris by Coco Chanel and Georges Louis Vuitton, respectively. Since then, both of these brands have established themselves as prominent names in the designer fashion industry, both now having a company net worth of several billion dollars worldwide. However, since the origins of both brands, a great deal has changed in the way that society values fashion and how different products and designs are produced and released. Since the time of their creation, the most significant shift in their public image can be found in the various designs that walk the most expensive runways in the world.
Coco Chanel is often said to have forever changed women's fashion, and this is absolutely true. She is one of the most influential people that the fashion industry has ever seen. Vogue states that Coco Chanel was "a milliner by training, she moved beyond hats to become a rebel and a trailblazer of the fashion world, creating a new sartorial style that freed women from corsets and lace frills by offering them sailor shirts and wide-leg pants instead." Coco's introduction of this new style led to an influx of "elegant wear" for women, understated yet sophisticated clothing that was still able to represent the high society image many were aiming for. Similarly, Louis Vuitton focused on the simplification yet comfortability of feminine clothing, though by means of making the many layers of female clothing thinner and easier to maneuver in. Nowadays, both Chanel and Louis Vuitton's runway designs have traded in the refined taste of their older styles for more cheaply inspired works. There is no longer a focus on the grace and distinction of that old thinking, but instead there is a mass output of solid-color dresses and pants, boxy clothing and overused, unoriginal designs. This is primarily the case today because, due to the already esteemed reputation of both brands, it is no longer essential to keep revolutionizing anything or creating unique trends. With both the rise in consumerism and modernism in clothing, fashion brands have grown lazy and uninspired.
Chanel and Louis Vuitton have both created some of the most iconic looks to appear on runways in the last century, but as their fame grew so did their lack of inspiration. This has created a surge of resale value bags and clothing designs alike, diminishing their reputation and brand value. As a society, it is important to keep in mind what we value, and if that which we esteem is quality or merely a great quantity of reused mediocrity.