Supporting the Aris Foundation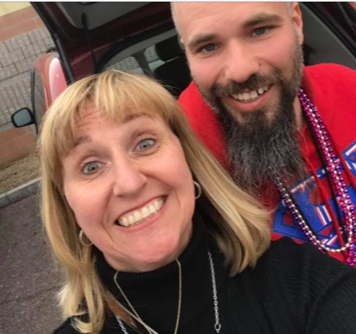 For the past two and a half years, the Aris Foundation has worked to help the homeless throughout Arizona by providing food, water, and clothing to thousands living on the street. The foundation is run by Katherine Kouvelas-Edick and is located in Arizona. Every Tuesday, people give out donations at Jaycee Park. People from all over Arizona help the cause by bringing their own donation items. Kouvelas-Edick states, "Our goal is not to get them off the streets. Our goal is to love them where they're at."
The program itself is heartwarming, even if one only attends every once in a while. I myself have only helped the program around three times. The first time I was there, it was Thanksgiving of 2018. Volunteers went to the park and got everything ready so the homeless could enjoy a Thanksgiving with their stomachs full. We even set up tables with silverware so they had a place to eat. There were plenty of different foods to choose from, but most of them were the classics like turkey and mashed potatoes. Every week, the Aris Foundation attempts to provide a different menu. The organization makes so much food that sometimes people can go for a third round of food. If some people come later to eat, a multitude of peanut butter and jelly sandwiches are available. I make about ninety peanut butter and jellies with my mom for the homeless per visit.
The Horizon Sun: Do you do this as your job?
Katherine Kouvelas-Edick: Aris is just volunteer work for me!  I work full-time at General Dynamics in Scottsdale.
The Sun: How much time do you spend helping the program?
KKE:  Typically, I spend about 20 hours a week doing the Aris stuff.
The Sun: What type of things do you bring?
KKE: Meals, snacks, dog food for dogs, toiletries, clothes, bags and other random stuff.
The Sun: How many helpers do you have?
KKE: We have a core group of about six who work so hard. And then there are approximately ten others who are there whenever we need them. But, just this past year, we have had hundreds of new volunteers!
The Sun: About how many of the homeless come to the meetings?
KKE: It changes a lot, but usually about 150 people a week.
The Sun: When and what got you into doing this type of thing?
KKE: I started volunteering with a non-profit in Tempe called Tumbleweed in 2012. Three years after, [they] declared bankruptcy, so I started going out with my van full of clothes, looking for the kids I knew were still out there.
The Sun: Lastly, what is most rewarding from doing this?
KKE: We have 49 kids who are off the streets now, and I'm pretty proud of that.