Bah, Humbug: Stop Hating on Christmas Eve
Christmas Eve is almost upon us, and families will be scrambling to keep the kids busy before the big day. Here are four Christmas Eve activities that will cause kids of all ages to jump up and down with excitement.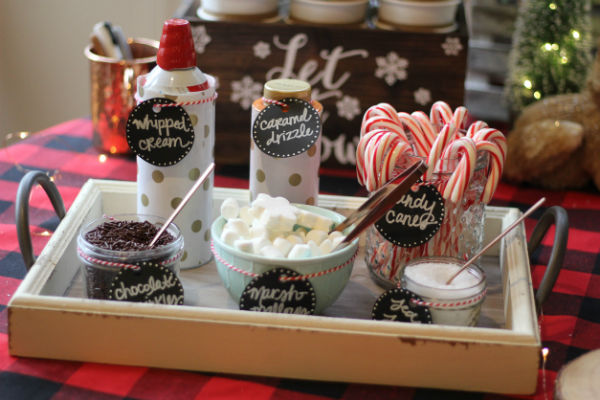 Christmas Day might be the most amazing day of the year to some, but its calendar predecessor still has lots to offer. Christmas Eve has always been overlooked, and many consider it to be merely a day to prepare for the holiday. But, younger children and their parents are constantly looking for Christmas-themed activities, and Christmas Eve is the perfect time to put those to use.
According to Best Life, there are many games to play on Christmas Eve that will delight kids and adults alike. A simple one is called "The Christmas Cup Tree." All this requires is about 15 green cups. Ask participants to stack the cups like a tree, until one person knocks the "tree" over. This game is easy for everyone and can last for as long as wanted. Another game is a spin on the classic party game "Pin the Tail on the Donkey." Instead, because this is Christmastime, it's "Pin the Nose on Rudolph." You will need a cut out of Rudolph and a cut out of a red nose with a piece of tape. Blindfold the player, spin them around, and laugh as the nose ends up on one of the hooves. Even simple board games like Jenga or Monopoly can still add a festive air when played beside the tree.
Christmastime can also be stressful, so why not have fun while still preparing for the big day? Country Living gives some ways of how to do this. An example is making a Christmastime playlist, which can be a fun activity for the entire family. It will yield dazzling results when you listen to your favorite holiday classics while opening up presents, decorating the tree, or taking part in other activities listed here. It can be fun to take suggestions for songs and turn the playlist into something unique.
Still, Christmas wouldn't be complete without food. Waiting for a Christmas feast is good and well, but making a yuletide snack before Christmas is still a great idea. Family Education states that a hot chocolate buffet is a fun way to have something to drink both on Christmas Eve and Christmas Day. You will need to assemble your hot chocolate, marshmallows, and whipped cream in separate containers, but The Cookful says that you can augment your assortment with some chocolate chips of all kinds, peanut butter, flavored chocolate bars, grated cinnamon, coconut shavings, peppermint sticks, and sprinkles. 
Making a gingerbread house is another fun food activity, according to Family Education. You can take a store-bought kit and use frosting and candy to turn it into a winter wonderland, or make your own gingerbread and toppings for the same effect. Gingerbread house competitions can also draw in everyone in the family, with each person devoting their time to making the best gingerbread house they can. Best Life also says that baking cookies can be a great activity for everyone. Allowing kids to help make the cookies can save you some time and allow you to eat some quality cookies (while leaving some for Santa, obviously). Then, in the morning, everyone can munch on delicious cookies that everyone helped make.
Christmas Day might trump every other day in terms of pure ecstasy, but Christmas Eve can turn from a regular winter day into something just as magical as the traditional Yuletide morning. These ideas can change your ordinary Christmas Eve into something family and friends of all ages will enjoy and cherish.