Playstation 5 – Worth the Hype?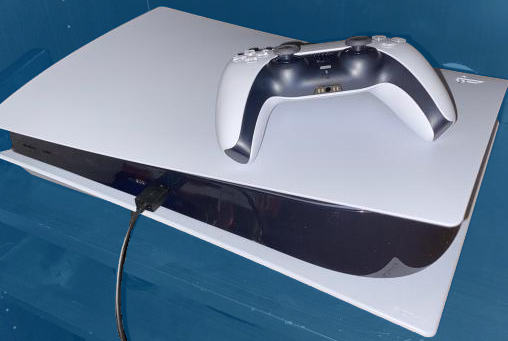 The launch of the Playstation 5 was one of the biggest events of 2020. On Nov. 12, the console was released, and sold out in seconds. Shortly after was a second wave of releases, where it sold out again. Black Friday was the last apparent chance to get one, and I got one myself. The Playstation 5 has its pros and cons. Cons include its bulkiness and a humming noise some users have complained about. Pros include the fastest loading times of any console (less than five seconds), ray tracing, and amazing graphics. The controller is amazing too- the grip has little Playstation logos scattered all over it, and the triggers feel amazing. It's easily one of the best controllers I have used.
The Playstation 5 has many games that came out alongside the console: "Sackboy: A Big Adventure" and "Spider-Man: Miles Morales" are two of the Playstation exclusives, "Sackboy" being more family friendly and easier for kids. Spider-Man is a bit more difficult with different button combinations and puzzles. Both of these games have amazing stories that kept me coming back for more. Plus, the Playstation 5 comes with a pre-installed game called "Astros Playground." Though I thought it to be just a demo, it is actually a fully fleshed out platformer, complete with collectibles, boss fights, and different worlds that are creatively based around different parts of the console.
The question still stands, is the PS5 worth the hype? Yes, this is one of the biggest steps for console gaming, and completely topples the Xbox, which shouldn't be considered a console if all the things that make it a console are now available to gamers on PC (Related: find more information on the Playstation 5 and Xbox Series X). The Playstation is the one-stop for gaming. With its superb graphics and stellar load times, this beast was worth the wait.