Crocheting is (Not) for Old Ladies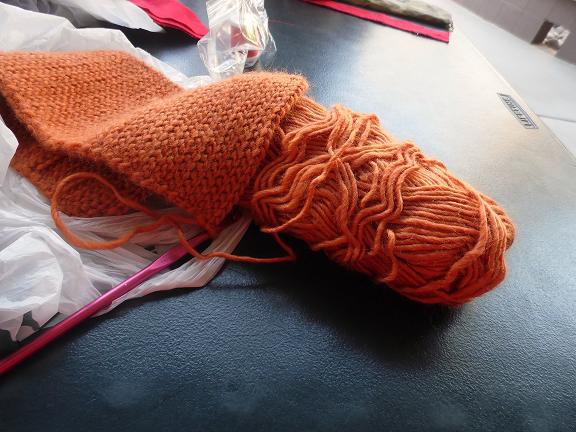 Last year, near the end of sixth grade, I started crocheting.  Some sneered at my attempts at the basic stitch, relaying the message that "crocheting was for old ladies."  Last time I checked, there wasn't an age restriction on fiber arts.
Personally, I'm not quite for the idea of being called a grandma.  I'm young; my hair is long and flowing (okay, it's actually very short) and my skin is smooth(ish).  But I'm still only in seventh grade.  And I'm getting smarter.
Crocheting and knitting improve your concentration, mathematical skills, and your hand-eye coordination.  You can make scarves and the like for money.  That makes me a smart business woman (or girl).  After all, crocheting saved countless Irish families from starvation during the Irish Potato Famine.
Fortunately, I'm not alone in my hobby.  Some Horizonites have formed the Fiber Arts Club, which many are happy to be a part of.  There they accept not only crocheters, but knitters, weavers, and sewers.  If it involves fabric, you can bring it.  It doesn't matter how old you are.  There are even teachers that come.  The best part is that everyone can learn from each other.
You can call me your grandmother once, as long as you're joking.  But please realize, crocheting and every other type of fiber-y goodness is not for old ladies.  It's for the young people, too, sonny.