Miss America: Demeaning or Demanding?
The near-flawless women in pageants are setting expectations for the rest of all girl-kind to meet, but are they the right kind of conjecture?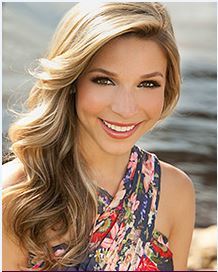 On Sunday, Sept. 14, little girls gathered around their TV screens with their moms to watch the Miss America pageant go down. Many of them supported their own state, while others simply hoped that the prettiest one would win. A countless number of these young ladies tell their mom that they want to be just like the contestants when they grow up. What are pageants like Miss America leaving girls to become in the future?
To win, each participant must go through stages in the overall competition. There are different levels that competitors go through: the preliminary contests are talent, interview, evening wear, and lifestyle and fitness in swimsuit.  At each stage, there is an elimination process. Miss America gives scholarships to help aid the title winners in getting an education. Even if one doesn't earn a title, she is still eligible for a scholarship.
Even though they gift people with scholarships, Miss America focuses more on physical appearance than what is going on inside the contestants' heads. Most of the dresses and gowns the women wear are form-fitting and a little revealing. 20 percent of the composite score is based upon evening wear. We all know about the swimsuit portion: presenting "fitness" and "lifestyle" in a bikini. Showing off the woman's bare midriff doesn't show fitness or lifestyle – it only shows that they are skinny! That's not all either, this section's score amounts to 15 percent of their overall outcome! If the Miss America Organization is insistent on doing a fitness and lifestyle section, may I suggest having it being a preliminary competition or having the women show off what their muscles can do?
The question-and-answer part of the pageant is said to be the hardest. Each remaining contestant is asked a question and they have to answer within 20 seconds. The judges ask some difficult questions, which is why 20 seconds isn't necessarily long enough to get their point-of-view and deep thoughts and feelings on the subject across. The onstage question is only five percent of the whole score! At least the talent portion of the show, which is 35 percent of their overall result, is respecting the inner side of the remaining beauties.
Miss America is just one of the pageants that is like this. There are smaller pageants, like the ones depicted on TLC's Toddlers and Tiaras and bigger pageants, like Miss Universe, that treat women and girls in the same fashion. Little girls may be watching these pageants and wish to become like the people on stage, and they might. Hopefully, the girls who are in these contests get a scholarship so they can go back to the real-world and get an education, then they won't have to rely on their beauty for everything.