New Daft Punk Album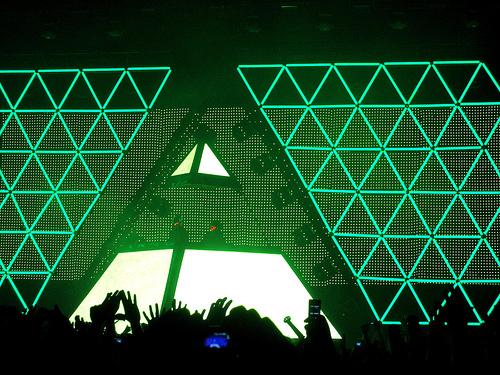 Daft Punk, the French dynamic duo of robot rock, has recently announced that they will be releasing another album, titled Random Access Memory. This is one of the most highly anticipated albums of 2013, set to come out on May 21 and is estimated to sell more albums than Skrillex's debut album, Scary Monsters and Nice Sprites. The album has generated a lot of publicity, mainly due to the early release of the track "Get Lucky," which features Chic's Nile Rodgers and Pharrell Williams, two popular artists in the dance music genre.
Over the past few months, the album has been generating quite a bit of hype through various video teasers put out by Daft Punk, as well as a global launch party, where Daft Punk will be live streaming songs from their album, rather than performing live at the party. Many Daft Punk fans fear that the album is being over-hyped and that it won't be able to live up to the expectations put forth by the dedicated Daft Punk fans. While many enjoyed Daft Punk's work in the movie "Tron," diehard Daft Punk fans often claimed that it wasn't a true Daft Punk album and the fear is that Random Access Memory will hold a similar fate.
However, with the release of "Get Lucky," fans were generally satisfied, with the main point being that they were glad that Daft Punk was bringing out new material that is similar to their older works. Daft Punk certainly has the majority of the dance and electronic music scene in an anticipated suspense. It just goes to show that Daft Punk will rock the world one more time.
Leave a Comment