Underwood Overstatement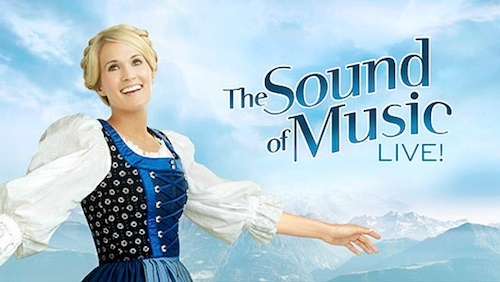 Don't get me wrong; I liked The Sound of Music Live!. But I did not like the fact that Carrie Underwood was in it. She has lots of talent in pop and country music, but not so much skill in theatre.
Underwood played Maria in The Sound of Music Live! and I can definitely say that I wasn't impressed by her performance. I felt that her acting skills were subpar, she was too "American" of a singer, and was too modern to properly perform her part. However, she has proven herself an profound live singer (even if the songs weren't fit for her voice). I'm impressed that she was able to pull all of that off.
I didn't expect much talent in this show, but after hearing Audra McDonald as Mother Abbess, Laura Benanti as Elsa Schraeder, and Christian Borle as Max Detweiler, I was stunned. I found out that they had brought in three Broadway professionals, and that made me appreciate the show more. They had gorgeous voices, wonderful talents, and made their characters believable while Underwood pranced around stage in a silk milkmaid's gown. The three were most definitely the highlight of the program and I, along with many others, much preferred their time on screen to anything with Maria in it.
The Sound of Music Live! did a lot of advertising, most of which included the directors and other actors singing Underwood's praises. After watching the program, I felt as though I had been cheated, even though my expectations were low to begin with. With all the hype Underwood was getting and the way she performed, I feel as if they overstated her theatrical talent. But hey, at least she hit the high notes.