Lori Vallow Daybell Found Guilty in High-Profile Murder Case
The court agrees: Vallow Daybell killed her children.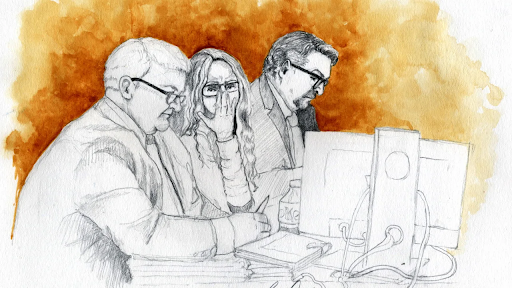 Lori Vallow Daybell, an Arizona woman, has been found guilty of the murder of her two children and conspiring to kill one other. CNN states that following the initial trial, she was transferred from Ada County to Fremont County in Idaho for further proceedings and sentencing. She will likely be sentenced to life in prison for her crimes.
After Vallow Daybell pleaded not guilty, she was charged under two counts of first-degree murder and three counts of conspiracy in the deaths of her children Tylee Ryan and 7-year-old Joshua 'JJ' Vallow, as well as her husband's first wife, Tammy Daybell, CNN states.
According to a CBS News timeline, Vallow Daybell and her former husband, Charles Vallow, adopted JJ into their emerging family. Friends reported that, by 2017, Vallow Daybell had begun reading the apocalyptic books of Chad Daybell, whose ideas about religion and the end of times radicalized her. She met Daybell the next year. Her friend, Melanie Gibb, later reported that Vallow Daybell became obsessed with "zombies," who were people whose souls had been replaced by evil spirits and demons. Vallow Daybell's marriage to Vallow collapsed over her allegations that her husband was now a demon, and Vallow went to authorities over his safety concerns. Months later, Chandler police were called to the Vallow house – Vallow Daybell's brother, Alex Cox, had shot Vallow, alleging self-defense. Vallow Daybell relocated her family to Rexburg, Idaho. Tylee and JJ were last seen in September, 2019, with both disappearances preceded by references to them as "zombies" by Vallow Daybell. In October, Tammy Daybell died of what were seen as natural causes. Vallow Daybell and Chad Daybell married in November, and a welfare check was performed 21 days later. Vallow Daybell told authorities that JJ was staying with Gibb, which was untrue; Cox died and police exhumed Tammy Daybell's body for autopsy. Vallow Daybell was arrested in February of 2020, and in June police uncovered shallow graves belonging to Tylee and JJ in the Daybell backyard.
Since the arrest and discovery, Vallow Daybell and Chad Daybell have been charged with numerous crimes. The case, which became a national sensation over the emotional pleas of their families and intense press coverage. With the end to Vallow Daybell's first trial, this legal process isn't over yet; she is still awaiting further sentencing and procedure, and Chad Daybell must stand trial, too. However, this step has brought solace to those seeking justice for these two children.