Cross Country Looks Forward to Strong Season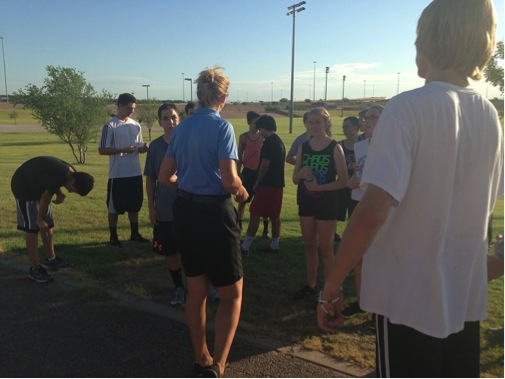 Cross country had its second meet of the season against Northwest Christian this past week. In their first race, Mikaela Martin finished in third place overall, and first in her team. "[The runners] are improving each day, and I feel that they will run well at our meet on Wednesday," says assistant coach Janet McKinney prior to the match. The race was five kilometers, which is equivalent to 3.1 miles.
"The team has a great attitude and they always have very strong finishes. We have had some injuries and illness on the team. That is our weakness right now," states McKinney.
The team has been practicing at Pecos Park and practices involve running timed and distanced laps, core training, weight lifting, and sprint drills.
McKinney commented, "We have great potential and are looking forward to the rest of the season and qualifying for the State Cross Country Meet in November."