Eagles suffer disappointing loss
Horizon Honors' Varsity Boys' Basketball team suffered a heavy loss on Dec. 10. The game began at 7 p.m. with strong intensity from both teams. The first quarter was dominated by the Eagles, as they took a ten point lead over North Pointe Prep. The boys seemed confident and excited that they may win their first home game of the season.
As the game continued, the boys from the opposing school refused to give up, and continued pressing the Eagles to play their best. By halftime, the score had been tied up. North Pointe Prep was excitedly running in to the locker rooms, while the Eagles seemed to have lost some of their stamina.
The cheerleaders came on to the court and tried to pick the Horizon Honors spirit back up to where it had been at the beginning of the game. The fans were again feeling the enthusiasm as the teams returned into the gym. Both teams seemed determined to fight a hard battle and returned to the game with intense passion.
The entire second half of the game unfortunately belonged to North Pointe Prep. They took up a ten point lead on the Eagles, and only increased the gap in the score. In traditional Horizon Honors manner, the boys never relented. They managed to come within three points of their opponents in the third quarter, but as the game continued, they got further and further behind. The game ended with a victory for North Pointe Prep 53 – 44 over the Horizon Honors Eagles. Both teams played a great game and fought valiantly, but it was not the Eagles' day for victory.
Leave a Comment
About the Writer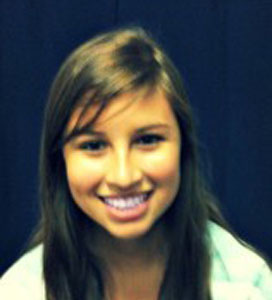 Lauren Arenas, Student Opinion Editor
Lauren is a senior at Horizon Honors taking Journalism 5-6 Honors. She is the Student Opinion Editor for The Horizon Sun and is taking journalism for the first time this year. Writing and reading are two of Lauren's favorite things about school, and she is excited for the opportunity to better herself in those areas. Journalism has always been an interest for Lauren, but scheduling prevented her from taking the class at an earlier time. Senior year is the perfect time for her to expand her knowledge about the subject.

When Lauren is not writing and editing stories for the website, she is likely to be found on the volleyball court. She has played volleyball for six years, and has participated on the Varsity team since her sophomore year. Volleyball is an important part of her life, but Lauren also enjoys other activities such as reading and volunteering. Overall, Lauren likes to keep her life as well-balanced as possible, but she makes sure that she is always up for a challenge.