Finding a New Varsity Cheer Coach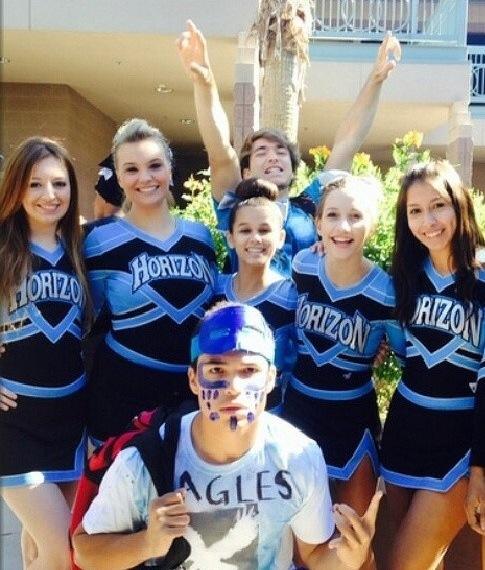 With upcoming tryouts for the 2013-2014 cheer searson, Horizon Honors is looking for a new high school varsity cheer coach. Athletic director, Nate Agostini is working hard to find the right coach for the team.
The athletic department is in the process of collection the applications for possible coaches. They will be beginning the interviews for the qualified coaches soon. "We're not just looking to pick any coach so there can be tryouts sooner, we're looking for the right one," commented Agostini.
"Someone who is experienced, all the proper certifications, who can help advance our team to the state competition, and most importantly a coach that puts safety first." Tryouts are not going to proceed at their usual time, the end of the current school year, until there is a new coach.  Agostini said that tryouts will most definitely be at the beginning of the next school year, if not sooner. According to the AIA tryout dates, they should be held the week of Monday, August 4.
A few of the former cheerleaders from this season said what they look most for in a coach and how they think next year's season is going to go. Sophomore Bree Lientz said, "She should be strict and fun to be around. It's going to be fun [next year] because we have good people coming up to work with us."
Sophomore Alexis Pearcy believes  that "someone who pushes the group to their best" would be great for the team. "I hope we get along like we did this year. I hope we learn new things instead of old things like this year," she shared.