Spirit Week
There's just something about Horizon Honors pride which sets us apart from the rest. From Spirit Week and sporting events  to pep rallies and school dances, our students never fail to unite and celebrate the Horizon Eagles as we embrace challenges. This week marked an important one- with the Varsity Volleyball Senior Night, Spirit Week, the first pep rally of the year, and Sadies, students across campus went above and beyond to share their excitement and school spirit.
Take a look at this past week in pictures:
On Tuesday night, varsity volleyball honored the Class of 2014 graduates at Senior Night.  Seniors Lauren Arenas, Madeline Moran, Blaykleigh Smythe, and Diana Carlson were welcomed onto the court with piercing cheers.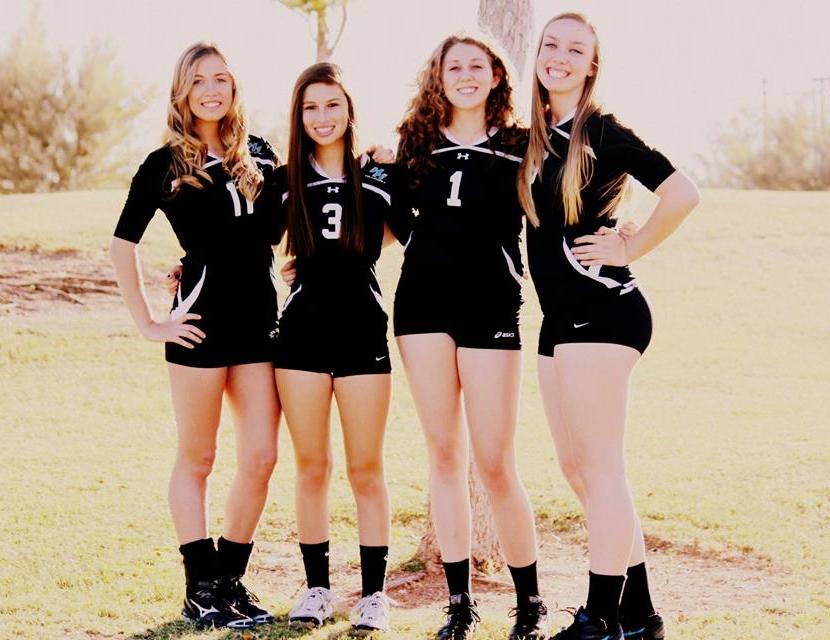 The team played a suspenseful match against Tempe Prep, winning three out of the five sets. Following the match, the four seniors were surprised with balloons and flowers from fellow teammates and family members.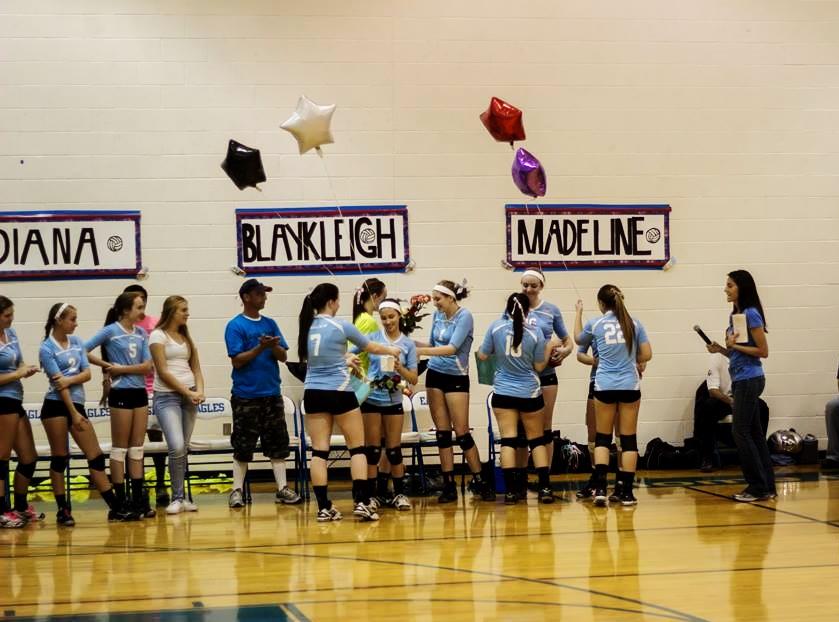 Students celebrated Spirit Week in anticipation of the Sadies Hawkins Dance on Friday. Each day presented a new theme for students to delve in their creativity and take advantage of the lax dress code.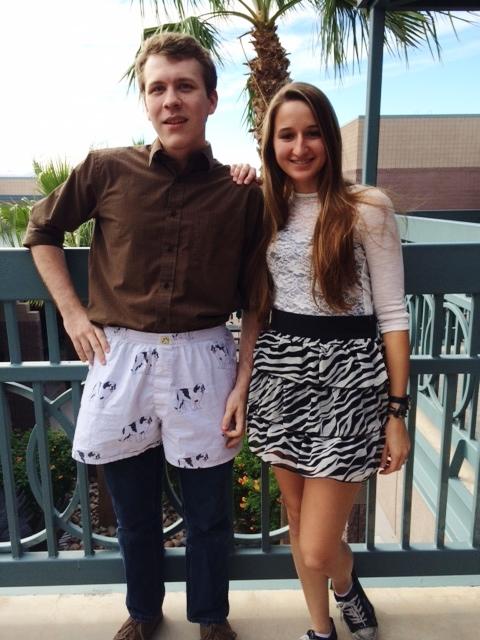 Juniors Chris Westersund and Sierra Volker celebrate Monday's Backwards Day with style. Westersund was said to be one of the best dressed for the occasion.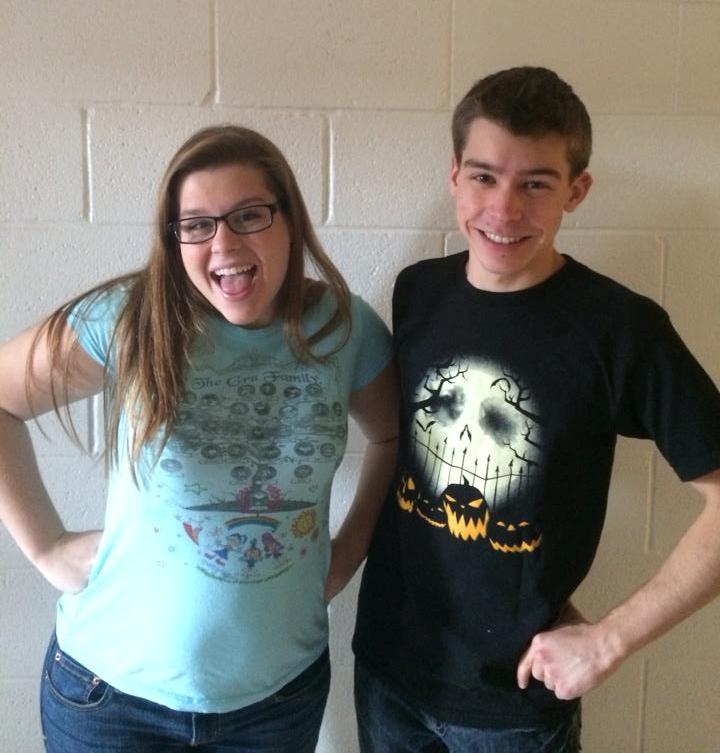 Juniors Beth Heaton and Sean McElrath show off their style with their favorite shirts.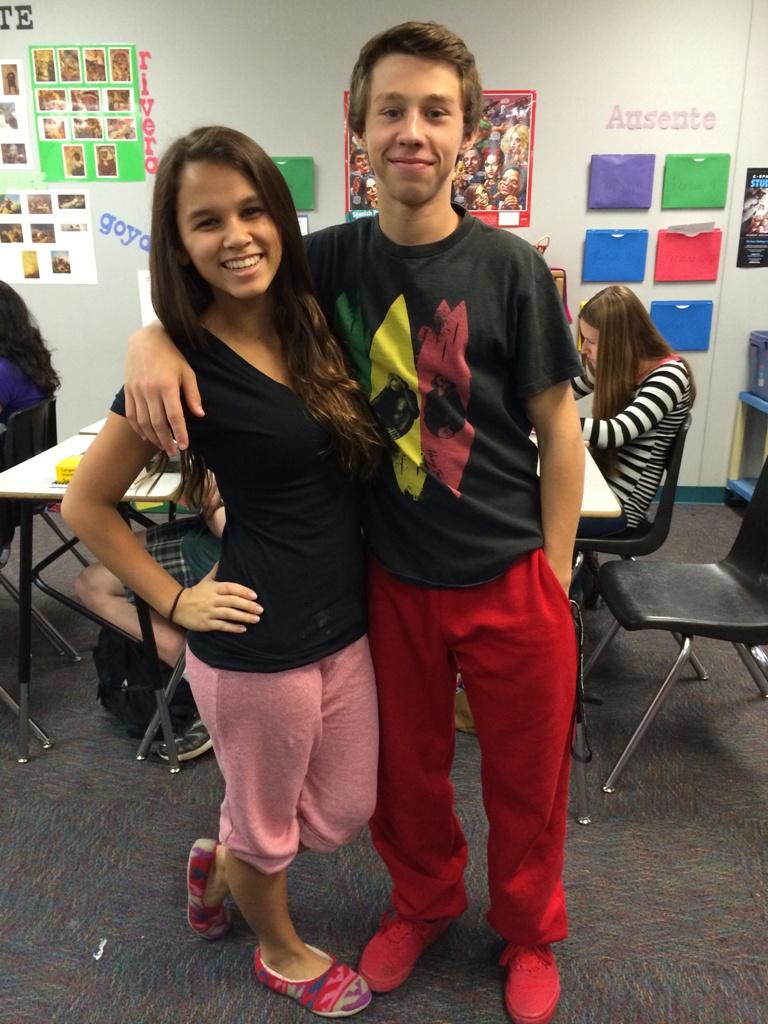 Sophomores Destiny Lovely and Chris Bailey take a break from Spanish to pose in their sweats for Comfy Day.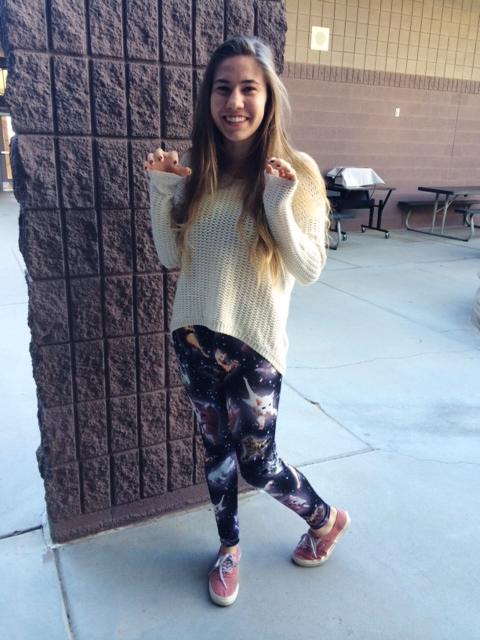 Senior Heather Doern commemorates Animal Print Day with cats in space on her leggings.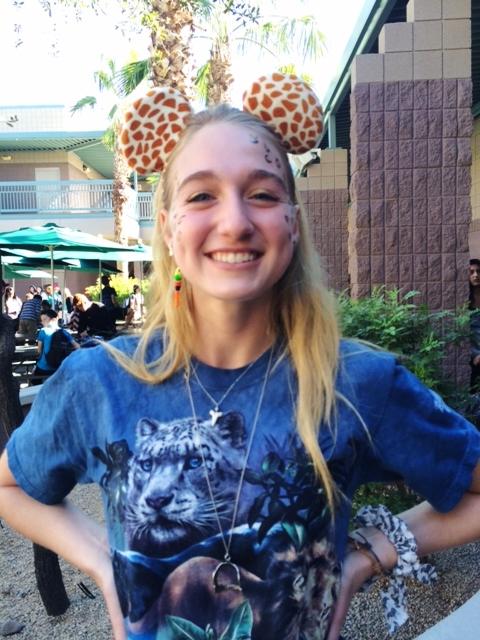 Senior Shelby Lemme poses for the camera as a giraffe. Lemme was voted Most School Spirited by her fellow classmates in the Yearbook Survey.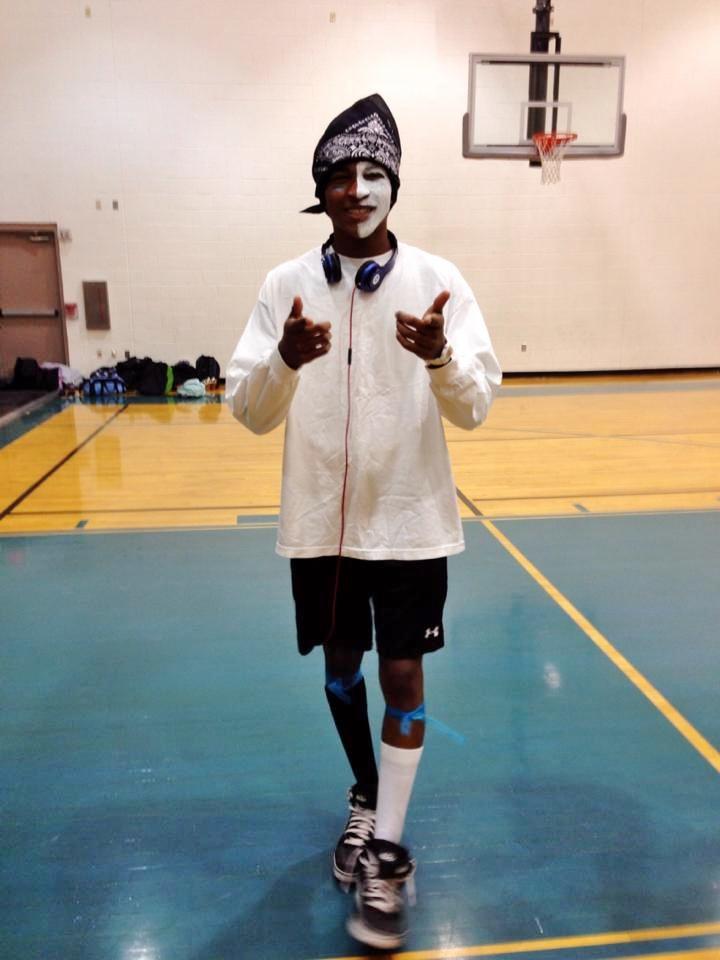 Junior Ka'mal Jones preps for the pep rally and is all decked out for Horizon Spirit Day.