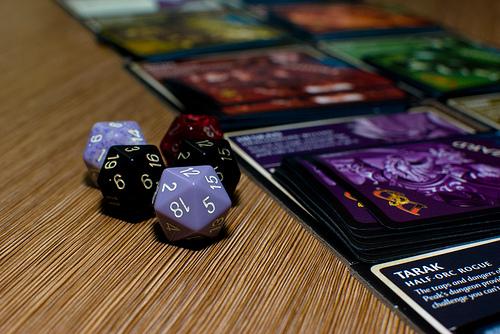 Most of us played board games as children, and many of us have at least once played a role-playing video game (RPG) such as Skyrim. But when you combine these two, you have Dungeons and Dragons, a game where the players actually create their own adventures. DnD, as it's commonly called, has been a top-selling game since the 70s. Despite the game's timelessness, it often receives a bad reputation in popular culture, from being labeled demonic to being perceived as too difficult to play. It's important to dispel these misunderstandings because the game can be a great experience for almost all ages.
The first thing that must be addressed is the harshest of these rumors: that the game is of a demonic nature. While a game session may involve demons, the main elements of the adventure are decided upon by the players; this includes the characters involved in the story.
Also, although DnD is complicated, it's not as challenging as it looks.  The content of the game is the same as many popular video games such Skyrim or Dragon Age; the only difference is the medium. It's a game that can bring together a wide variety of people to work together toward a common goal, whether it be to slay the dragon, rescue the princess, or even just get magic artifact at the end of the dungeon.While it may seem difficult to get into it on your own, odds are that you know someone who already plays, you just have to ask around. If you like storytelling, world building, or adventure, give DnD a shot.