Traditions That Age As Well As You Do
These traditions are never getting old.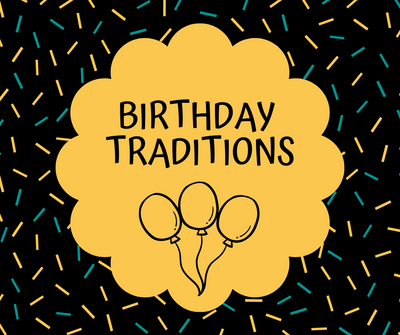 Anything and everything can be a tradition, whether it be seeing friends or family every other Saturday, going for ice cream after a year of good grades, leaving town every summer break, and so on. Traditions may be hard to start, but once they develop, they'll never truly end.
In my family, we have a tradition for birthdays: the celebrant chooses the restaurant we go to, and we all attend, regardless of how busy our day may be. Some events may be modified to fit a dinner in. It's an important tradition in my family because it brings everyone together for a night. We get to catch up with family and celebrate the birth of a loved one, and afterwards everyone goes over to the house of the person being celebrated and we open gifts from people. It may turn into late nights, but it's definitely worth it.
Other students around the school hold their own birthday traditions with their families as well, each of these unique to their own families.
The Sun: What kind of birthday traditions are there in your family?
Marisela Rivera, junior: All my family comes over to our house for homemade tacos, dessert, and presents.
Hanna Goff, junior: We go out to Red Robin for dinner and then we go get our favorite flavor of bundt cake from Nothing Bundt Cake.
Caterina Scolaro, senior: Everyone in the family gets their own pint of ice cream to eat for breakfast, and the birthday person chooses where we go out to eat that night.
Abby Grove, junior: We usually get to choose a place to travel to for about a week.
Jordan Cook, junior: We used to go to Mexico every year for my birthday with all my family and our family friends.
Madison Rowlee, junior: That morning we all wake up early and sing "Happy Birthday" to [the celebrant] in Spanish, and then at the end of the day we all go out to a family dinner.
Amanda Bors, science teacher: Since my birthday is close to Thanksgiving, my family just combines my birthday and Thanksgiving.
Shannon Barden, Spanish teacher: Whoever's birthday it is, they eat their cake and they are not allowed to talk. Everyone else has to try and make that person talk, and if they do, they have to finish their cake under the table.
Birthday traditions are a great way to glimpse into other people's lives. They can be representative of culture, personality, and family life, and you can always add ones like these to your own celebration. By combining practices, you bring people together and end the day with a slice of cake and a smile.