Christmas Music Chaos
Should Christmas music be played before Thanksgiving?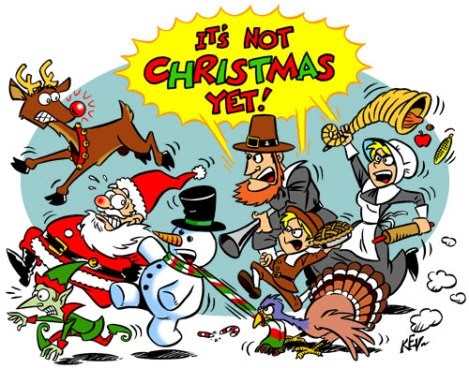 Many people love the classic sounds of your favorite Christmas carols, but how soon is too soon? Now of course there are no real rules, but you would probably receive some judgmental looks if you're listening to "Jingle Bells" in July. Although most people don't go that far, some people do end up breaking out those classic tunes around Thanksgiving. In addition to the people who already listen to Christmas music around Thanksgiving, some people feel that because of all the draining events of 2020, it's the perfect year to celebrate early. 
Julia Tucker (eighth grade): "I definitely listen to Christmas music before Thanksgiving. The second it turned November first, I went into Christmas mode. I play Christmas music, put on a Christmas movie, bake sugar cookies, and drink hot cocoa. In normal years I only listen to Christmas music and don't do any of the other things, but 2020 is different. I'm ready for the holidays." 
Noah Molinar (11th grade): "I don't celebrate Christmas but I like the holiday and spirit and stuff. It's too early if it's not the next holiday up especially if you're in my situation."
Ainsley Olvey (seventh grade): "My mom is obsessed with the whole Christmas season. We watch Christmas movies, listen to Christmas music and soon we will set up our Christmas decorations (we even go all out on that too). 
Allister McLeod (10th grade): "Considering most people only play the same couple of Christmas songs, they get really repetitive. It's bad enough hearing them for the entirety to December, so hearing them in November too is not fun." 
Samantha Lepak (seventh grade): "I like to get in the spirit but I don't want to spoil Thanksgiving. "
Carsten Oyer (ninth grade): "Christmas belongs to the Christmas season. I want to be able to enjoy Thanksgiving as much as possible before engaging in all of the Christmas celebrations and traditions. My rule of thumb is that Christmas music can be played from Black Friday to about a week into January." 
Even though we all have different opinions, I think most of us can agree, whenever the time comes, Christmas music is a key part in some people's traditions.