New Arizona Program Will Pay for Thousands to Go to College
Starting in spring 2022, low-income Arizona residents will be eligible to have their college tuition fully paid when they attend ASU, UoA, or NAU.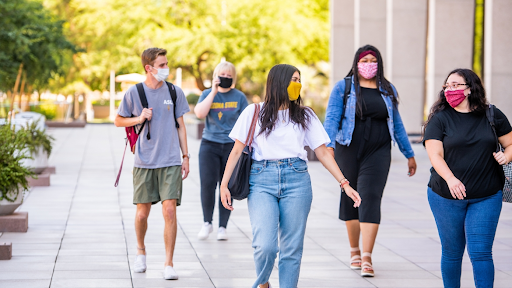 The newly implemented Arizona Promise Program aims to increase the number of college graduates within the state. Almost half of future new jobs will require postsecondary education, says the Arizona Board of Regents. However, very few Arizona high schoolers are expected to get a degree.
The Arizona Board of Regents (ASU, NAU, and UoA) is trying to make degrees more accessible. The new program will pay all tuition costs not covered by other grants, assuming the student is eligible.
Students who meet the qualifications will automatically receive funding. To qualify, students will need four things. They must be an Arizona resident, graduate high school with at least a 2.5 GPA, qualify for the maximum federal Pell Grant, and be accepted into one of the three universities included. This means it will help people with a family income lower than $27,000. Funding will begin in the spring semester for enrolled students.
The program doesn't cover the cost of food, housing, or books, which can be a lot. Average room and board costs are $12,000 for undergrads, states AZCentral. That's another financial barrier that students face.
Despite this, the Promise Program is a step in the right direction. Many more students will be able to complete degrees now. It's expected to encourage more enrollment and benefit our economy long-term.