The Reasons for Donating Blood
Donating blood is an amazing opportunity to help yourself and others.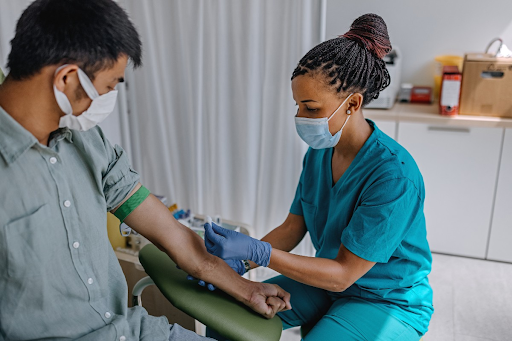 A blood drive at Horizon Honors is scheduled for Oct. 31, and an excellent method to help those in need is to donate blood. Although the procedure can be frightening, giving blood is exceptional for both you and the person who needs it.
Health Matters says you can receive a free medical examination by giving blood. Doctors will evaluate your vital signs before you are allowed to donate to make sure you are healthy enough for the surgery. This examination could reveal a treatable problem that requires monitoring, including excessive blood pressure. You'll undergo testing for infectious disorders that you might not be aware of. Also, Rasmussen says that donating blood can lower dangerous iron deposits. Hemochromatosis affects one in every 200 Americans, and many of them are unaware that they have it. Hemochromatosis is a disease that causes an iron overload. You can lower the body's excess iron stores by giving blood.
Blood donation is a fantastic way to help others. The source also says that someone in the United States needs blood every two seconds, and 36,000 units of red blood cells are required daily. Red Cross Blood explains that blood is needed for surgical patients, cancer patients, and individuals who require blood transfusions because of traumatic injuries. Cedars-Sinai states that a single contribution can potentially save up to three lives.
Giving blood is such a brilliant method to benefit both yourself and others. Horizon Honors will be holding a blood drive on Oct. 31, and your help would be much appreciated. Donors need to be at least 16 years old and weigh 110 pounds. Visit donors.vitalant.org to make an appointment if you want to save a life!