Apple's Advanced iPhone 14
Apple's newest devices have come out, and they are unbelievably futuristic.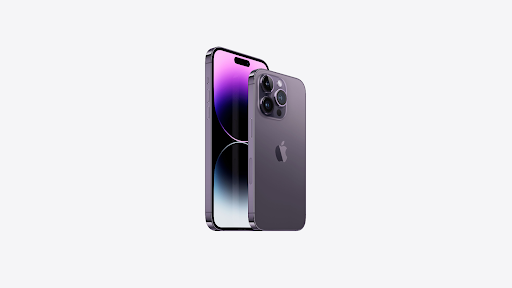 Apple's latest high-tech products are the iPhone 14, iPhone 14 Plus, iPhone 14 Pro, and iPhone 14 Pro Max. They were released on Sept. 16 and include many new features and material. There are several significant technological and safety breakthroughs in these iPhones.
Apple says that the iPhone 14 models are equipped with a powerful camera system that includes the main and front TrueDepth cameras, the UltraWide camera for unique perspectives, and Photonic Engine. The source also explains that both models come equipped with the newest Bionic chips, which include a large and effective graphics processing unit (GPU) which provides amazing performance and high efficiency for heavy workloads. These chips also have privacy and security features built in.
The new iPhones offer a lot of extraordinary capabilities, especially in built-in safety improvements. Apple Support states that iPhone 14 models are introducing a crash detection feature. The devices can help contact emergency services and alert emergency contacts if it detects a motor accident. When the iPhone detects a serious accident, it will display and play an audio message for emergency services if the person is unresponsive. The new iPhones also have a first for the field, emergency SOS via satellite, which allows you to synchronize your phone to a satellite to receive enough signal to call for help.
Apple's new iPhones are getting a lot more sophisticated. The iPhone 14 models include additional life-saving features in addition to more exciting technological upgrades. Starting at $799, and going to $1,099 are the new iPhone 14, iPhone 14 Plus, iPhone 14 Pro, and iPhone 14 Pro Max. Each model is offered in space black, silver, gold, and deep purple colors. These iPhones are out and now available for purchase.