A Stop Motion Christmas
Stop motion gained popularity in the US in 1925 and was later used for a lot of classic Christmas Specials we still enjoy today.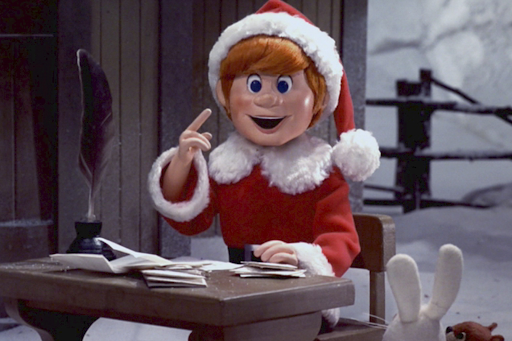 According to Central Rappahannock Regional Library, stop motion was introduced to the US in 1925 and was observed through "The Lost World". It continued to grow, later leading to the landmark film in stop motion King Kong in 1933. Ultimately, it led to more directors and movie creators wanting to exploit this new found enchantment for the art form and during Christmas time in 1964, the motion motion animated feature Rudolph the Red-Nosed Reindeer came out on NBCUniversal Syndication Studios. It became a beloved film and the network began to air it annually, setting off a wave of stop motion Christmas film creation. 
After Rudolph the Red-Nosed Reindeer in 1964, animated in Japan by Tad Mochinaga, many other stop motion Christmas films were created. The most notable of these being Santa Claus is Comin' to Town in 1970, and Jack Frost in 1979. According to Fandom, both were created by Rankin/Bass Productions after the initial success of Rudolph the Red-Nosed Reindeer in years prior. All the films were primarily made for children and focused on the jolly holiday elements with their charming scores, including the famous song "A Holly Jolly Christmas". The inventive animation through stop motion and the loveable voice acting had people spellbound. 
The movies were very successful among family audiences and have continued to run as Christmas specials on many mainstream channels today. Overall, their success can be attributed to the lighthearted yet moral-filled storylines and engaging takes on the original Christmas storylines that were communicated through the, widely unseen before,  magic of stop motion.