Underrated Coffee Shops Local to the Valley
Check out these amazing local coffee shops!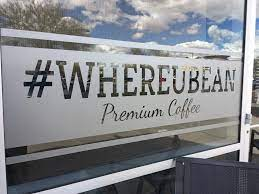 Everyone knows of the coffee shop Starbucks. It's the McDonald's of coffee. According to Comfy Living, about 60 million people in the whole world go to Starbucks every week. However, there are many smaller coffee businesses, considered mom and pop shops, that are local and family-owned. These cafes don't get enough attention from their community because of Starbucks and other large coffee chains. According to CMSWire a majority of customers would rather buy their coffee from companies like Starbucks, which have a better quality experience in the industry. These local cafes will put that advantage to the test.
In Arizona, there are local coffee shops and cafes in every city imaginable. Near Horizon Honors, there is WhereUBean Coffee. They have an amazing dessert and drinks menu full of homemade goods and unique flavors. They will even serve your drink in a glass and your pastry on a plate. The shop ambience perfectly fits the mood of sitting down with your drink and enjoying it. WhereUBean has a nice setting with couches, tables, and old records and albums on the walls.
In Ocotillo, there is a coffee and wine shop called Bottle & Bean. Bottle & Bean has a wide variety of savory foods and good coffee, as well as pastries baked on the daily and a nice group of employees. It has indoor and outdoor seating with a nice view. It's simply great.
If you like crepes, try Cupz N' Crepes, a local business in the Ahwatukee area. They have both savory and sweet crepes. Cupz N' Crepes also serves yummy drinks such as Italian sodas and coffee.
If you like affordable prices, delicious drinks, and scrumptious snacks, go look around and support a local coffee shop. Smaller businesses deserve more recognition among their bigger competition. These cafes provide an experience that can't be replicated at a Starbucks.