Locked Out of Baseball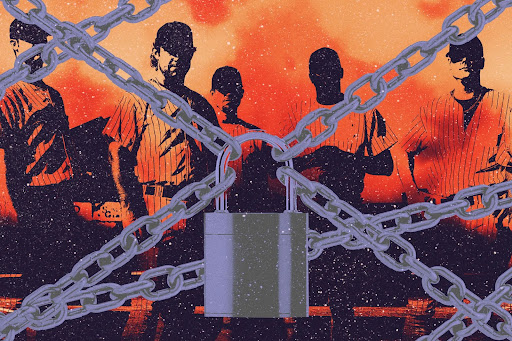 The MLB (Major League Baseball) postseason is usually filled with exhilarating player signings and trades, but lately, all of that has been put to a stop. Although this offseason started off with a lot of promise, with a handful of team-altering free agent signings, the signings have come to an abrupt stop, thanks to the MLB lockout.
Because the MLB and the MLBPA (MLB Players Association) have not yet come to an agreement for a new collective bargaining agreement (CBA), the MLB locked out the players. According to Baseball Reference, "[The CBA] is the agreement between the Major League Baseball Players Association and Major League Baseball describing the rules of employment and the financial structure of the game." The CBA expired on Dec. 1 and left the MLB and MLBPA without a new one. This led to the MLB locking out the players to "protect the 2022 Championship Season" and to "jump-start the negotiations and get us to an agreement." ESPN says that the lockout is essentially a push to get the MLBPA to agree with the MLB's terms.
Until the lockout is over, the offseason will look very different for the players. To start, according to ESPN,  players are literally locked out of all MLB-related activities. For example, they are not allowed to use any MLB facilities or have any sort of communication with the team. This includes using team physical therapists and coaches. Also, the players are prohibited from signing with teams. This is the reason there were so many free agents signing before the expiration of the last CBA.
This lockout will continue until a new CBA is signed. This means that the season may not start on time resulting in no spring training and no opening day. The lockout will hopefully force the two sides to compromise on an agreement that will benefit both.