Horizon Honors Ranked in Top One Hundred
Horizon Honors tops the charts of "The Daily Beast's" high school rankings once again.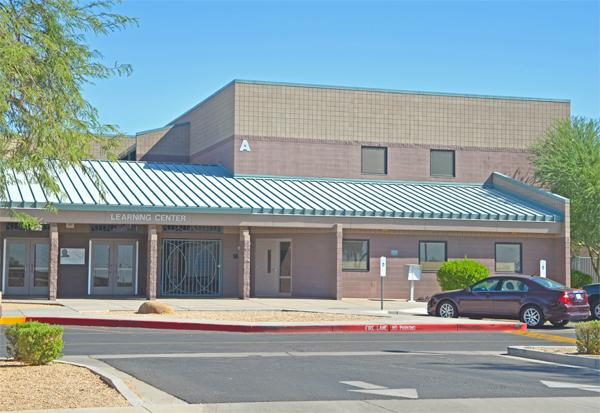 Horizon Honors has been known for its high rankings as seen over the past few Aprils; however the school has a new victory to celebrate.  Horizon Honors was ranked among the top one hundred schools in the nation and reached an extraordinary number five in the state, according to The Daily Beast.
Horizon Honors' glory run began with its ranking as the seventeenth best high school in Arizona in April 2013, and this week proves that the success has not stopped. As of this week, Horizon Honors was considered the 99th best high school in the entire nation from a ranking by The Daily Beast.
Several elements led up to Horizon Honors' high ranking in the nation as well as being fifth in Arizona, preceded only by the three BASIS schools and Northland Preparatory Academy in Flagstaff. Horizon Honors' graduation rate of one hundred percent allowed it to be tied with 81 other high schools in the United States. Furthermore, Horizon Honors was noted for boasting approximately 98 percent of its graduating class being university-bound. Further, an executive report from AdvancEd (the organization responsible for accrediting the school) states that there were six million dollars in scholarships in 2013. Horizon Honors only recognized two of five categories that they evaluated schools on, which included rigor, ACT/SAT scores, free/reduced lunch, graduation rate, and university bound; however, it was credited for its 1674 SAT score and 24.81 ACT score as well as participation and success in advanced placement courses. The school's academic ability allowed it to have such a high ranking over more than thirty thousand schools in the United States, according to a 2010-2011 survey by the U.S. Department of Education.
Principal Nancy Emmons disclosed,
It's always nice to have the outside world recognize what we have known for a long time about the quality of education students receive at Horizon Honors. We are ecstatic about the recognition because it means a lot to our community. Our success comes from incredible teachers, our supportive parents, and our dedicated, hardworking students. Furthermore, due to the innovative, rigorous and dynamic curriculum created and executed by our staff, students are truly prepared for their future.
Horizon Honors has high expectations for upcoming years, as its success and rankings keep getting higher. With the recent accomplishment of being eighth in state by the U.S. News and World Report rankings this past April, forecasts for Horizon Honors have not fallen short.