Horizon Kindness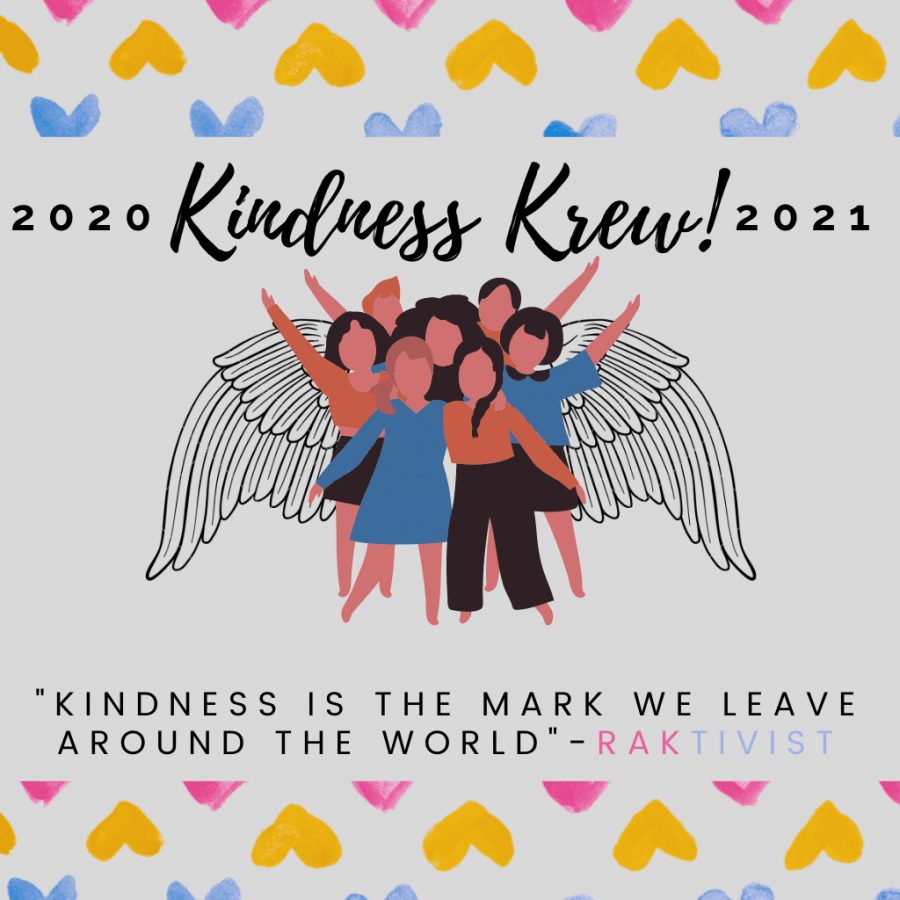 Everybody needs a little kindness. The members of Horizon Honors Kindness Krew are ensuring this by spreading a little kindness every day. The Kindness Krew has been around for four to five years and was started by Heather Wallace. If you're thinking about joining, here are some reasons why the current members did.
Kayli Taylor: I joined the Kindness Krew because I feel that after coronavirus , we all need a little kindness around each other.
Anderson Conkle: I joined Kindness Krew because I thought it would be a great place to help other people and I like helping people.
Almaz Lee: I joined Kindness Krew because I love spreading kindness and I feel like this world needs a little bit more kindness. 
Kindness Krew is a great place for people who love to help others and spread kindness. The Kindness Krew do more for the school than you might think. Here are some ways the Kindness Krew help our school.
AC: We facilitate the No Place For Hate at our school which includes the resolution of respect and things like that, and we also do community service projects. Along with that we run kindness week and a bunch of other activities
AL: We do random acts of kindness.
Heather Wallace, adviser: The Krew sponsors activities throughout the year to spread kindness, tolerance and acceptance.  We just like to do kind things.  We are working on launching our Kindness Katcher activity, which we've done in the past.  Students get caught (kaught?) by their teachers doing kind acts, and then their names are included in a monthly drawing for a prize sponsored by the Krew.  We also sponsor an entire week in January dedicated to completing random acts of kindness and spreading kindness around the campus.  In the past we've done lunchtime activities and handed out prizes.  We also typically sponsor finals treats for the student body during finals week at the end of the school year.  These are just a few of the things we're working on for this school year.  If anyone is interested in supporting our club, our biggest fundraiser is our t-shirt sale that we do each year.  We should be launching those sales by the end of quarter 2.
The Kindness Krew helps with kindness week, No Place For Hate, and much more. A lot goes on in the Kindness Krew. Some members like more activities more than others. Here are some of members favorite activities.
AC: My favorite part is the great atmosphere that we have, everyone brings great ideas, and comes in positive and wanting to help people.
AL: When we make T-shirts and sell them.
The Kindness Krew does so much for the school. Now you have the opportunity to be a part of it. Horizon Honors Kindness Krew led by Heather Wallace, meets on blue Thursdays in room 108. Become a part of the kindness.