Candles in Bloom
Have fun creating three different flowery candles out of duct tape and getting into the spring spirit. All three flowers are super simple, taking less than five steps to make each.
Now that spring is rolling along, you may feel the need for some change. It's time to take your cozy winter decor and put it back in the garage, for now you want a little pop of color. Put away those poinsettias and easily create duct tape rose, lotus, and daisy candles to brighten up your space. Literally.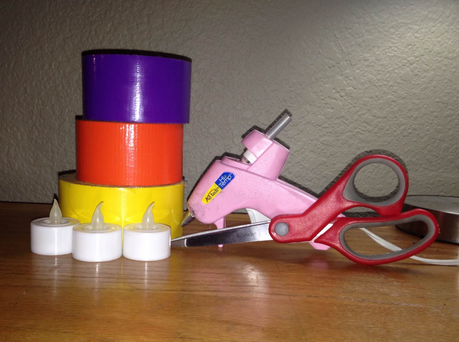 Materials:
Duct tape (preferably colored)
Electronic tea light candles
Hot glue gun
Scissors
The Rose
The Lotus
The Daisy
These adorable little decorations can bring a fresh, new vibe to any space. Any of these would make an adorable floral display in your room, on your coffee table, or on a window ledge. Give them to friends or families as gifts to get them feeling springy and to brighten their day. The possibilities are endless.