Lost Our Home Pet Rescue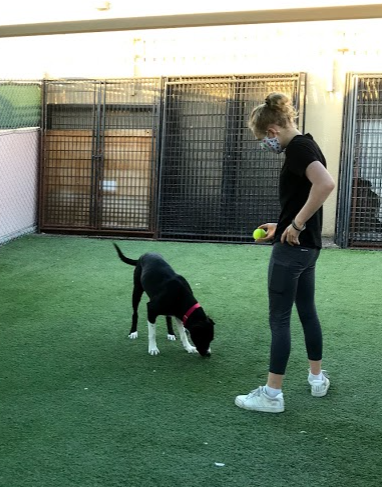 During this holiday season, everyone is looking to give and help others. But people are not the only ones in need. Thousands of animals are in shelters and don't have a home to go to during the holidays. But luckily there are animal shelters out there who take great care of these animals. One of these is the Lost Our Home Animal Shelter
Lost Our Home is a no-kill shelter that was founded in the 2008 housing crisis. The crisis left thousands of people without a home, and thousands of pets abandoned. With other pets being forced into shelters with high euthanization rates, Jodie Polanski, a local mortgage banker, knew she had to do something. Lost Our Home explains that the rescue was started with just a few volunteers, and now has grown into an amazing shelter with multiple programs. Some of these programs include the Temporary Care Program, Pet Rescue Program for Abandoned or Surrendered Pets, Low Income Boarding, and the Pet Food Band Program.
Lost our home is always looking for help, especially during this pandemic. Volunteers are very important to Lost Our Home, so volunteering is a great and fun way to help. First time volunteers have to start with shelter maintenance shifts, but it is worth it because after that countless animal interaction options are available. But if you don't feel comfortable volunteering at this time, there are still countless ways to help. Donations are always accepted and appreciated. Currently, the shelter is in need of dry kitten food, wet kitten food, bleach, and wet dog food. During this holiday season, the rescue also has several wishlists for certain animals in the shelter. 
Lost Our Home Pet Rescue is an amazing shelter, with amazing animals, most of which are adoptable. Even if your family is not in a position to give right now, you can still help by spreading awareness. For more information on the shelter and ways to help go to lostourhome.org.