Brian Laundrie's Remains Found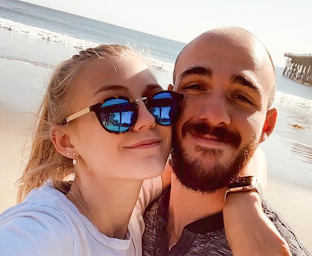 Brian Laundrie was a 24-year-old man whose remains were found on Oct. 21, 2021, in a Wilderness Park in Florida, along with his notebook and other gear, after he allegedly killed his fiancée. This could possibly be the end of the Gabby Petito case. The extremely popular case with a hundred thousand people looking for her body is now coming to a close.
It all started when Petito wasn't answering her parents' messages, which was unlike her, according to the New York Post. While the parents were worried, Laundrie eventually returned home, but without Petito, after they had set out on a two month road trip together. The Petito family sent out a missing person notice and police were later involved, as reported by the New York Post. Months later, Petito's body was found in Wyoming Grand Teton Nation Park.
After further examination, police said the cause of her death was strangulation and one key suspect was her fiancé , Laundrie. After this issue, Laundrie was reported missing and the search for him began. Laundrie's parents then told police that they were going to go look for their son at Florida Wilderness Park. Laundries remains were found there. His parents, with the help of police, found his remains, notebook, and other gear where a river existed before. On Friday, Oct. 21, dental  reports confirmed the remains were Brian's. However, NBC News qualifies that with "no manner or cause of death was determined."
The case didn't end there. News footage was later released of Brian's parents holding a water-safe bag, around the time he was declared missing. Because Laundrie was found dead where a lake was before, and his mom was holding a water safe bag, it seems as if she knew something she was not telling anyone.
Police also took more detail into Brian's notebook. According to Deseret, Officer Josh Taylor states, "It appears it may be salvageable. That really is a question for the FBI though." Taylor confirmed that with the condition and handwriting in the book, they could see what he wrote.
Laundrie is definitely linked to the Petito case, but neither the FBI nor police know exactly how. While the community searches for answers, Laundries remains and gear being found will lead officers to more conclusions.