The Importance of Unified Sports
Unified Sports helps disabled individuals interact with more people and understand the importance of teamwork.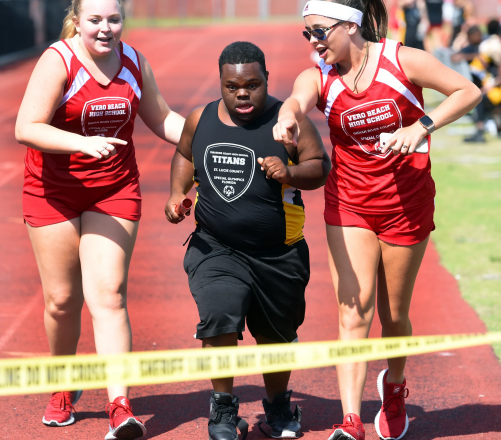 Unified Sports connects individuals that are around the same age, with and without disabilities, to play on the same team. Unified Sports is most recognized by "The Special Olympics," an organization that focuses on ending stereotypes of people with intellectual disabilities.
Unified Sports is extremely important to many people. According to the Special Olympics, 1.4 million people globally take part in it. The Special Olympics is part of Special Olympics Unified Champion Schools, founded in 2008 and funding over 4,500 elementary, middle, and high schools in the United States to promote Unified Sports.
Parenting Special Needs says that, while playing, athletes improve their physical activity and behavioral skills. Unified Sports can help them grow out of their comfort zone and get used to socializing with people in a fun way. Any individual with or without a disability can compete from ages 2 to 99.
Some of the sports that the Special Olympics include are basketball, bowling, bocce, dance, cricket, equestrian, gymnastics, golf, soccer, powerlifting, netball, and many others. Unified Sports are great ways to help transform special individuals by feeling more connected, included, safe, welcomed, and able to have fun and play games with and against other people.
These global events focus on trying to create quality competitions and training. Children and adult athletes train year round for many different Olympic-like sports. The Special Olympics needs volunteers to help with Unified Sports. Without them, not as many people would get to take part or compete. If you're interested in volunteering, look out for Special Olympics events near you.