The Significance of Black History Month
An interview with the Black Student Union of Horizon Honors to understand the importance and impact of Black History month.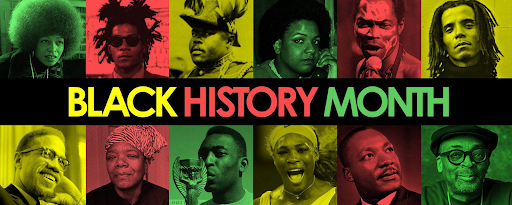 For some, this month is simply the month of February. For others, though, this is a month worth remembering because a significant amount of history has been made throughout it. This month is Black History Month. The purpose of Black History Month is to draw attention to the contributions made by African Americans to the United States. I conducted an interview with  members of the Horizon Honors Black Student Union (BSU) to see their ideas and the meaning they carry for Black History Month.
(Editor's note: responses have been edited for clarity)
The Horizon Sun: Why was Black History Month established?
McKenzie Upson, senior: Black History Month was established to give remembrance to figures, show the importance of the past, and learn about the history in itself. It gives the chance for people to show their culture and everything that has happened in the past. This month was made to truly embrace Black history.
The Sun: What is the significance of Black History Month?
MU and Mezaan Crosby, sophomore: Black History Month is significant because February is when slaves were freed. It's also important for people of other points of views to learn more about the culture, history, and people.
The Sun: What contributions come with Black History Month?
Jadah Shan, senior: Black History Month is a nationwide contribution of Black history and acknowledgement. It contributes to racial healing and brings issues to light.
The Sun: What are some ways to support Black History Month?
MU: Social media is a big thing now, especially for charity. Donating to small Black businesses is an amazing way to support Black History Month. People with other perspectives can also dive into research on what they don't understand and educate themselves about the general history of African Americans. 
It's crucial to recognize and observe Black History Month. It was designed to embrace history, and continues to do so. Countless people are grateful for the way this month can support, encourage, and recognize everyone in the world, especially African Americans.