New Kid on the Street
"Sesame Street" introduces their newest muppet, TJ.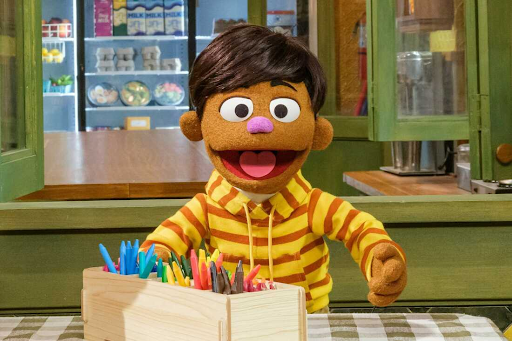 Recently, "Sesame Street" has introduced TJ, a Filipino muppet that is 4 years old and a second generation Filipino-American. He enjoys entertaining his little sister, gardening with his grandparents, and spending time with his other family members when they visit from California, according to CNN.
In a short segment, TJ is introduced with Kal Penn and his friend, Ji-Young, an Asian- American muppet, where they talk about the word of the day: confidence. Penn explains to them what confidence means and opens up about his own experience. TJ is in awe of Grover's confidence as he tries to jump over the Sesame Street sign while riding a unicycle and balancing a tall stack of books. TJ then says he's learning Tagalog, which is a Filipino language that his family speaks.  He has confidence when speaking because he knows he can always ask for help when he doesn't know a word.
Rosemary Espina Palacios,  Sesame Street's workshop Director of Talent Outreach, Inclusion and Content Development, also celebrated TJ's arrival, as she wrote on Instagram, "I'm so proud to help bring some Filipino representation to the neighborhood, and just in time for AAPI Heritage Month to show the range in our diaspora." His first segment with @kalpenn and Ji-Young is all about confidence, something I personally feel can help unravel the model minority stereotype."
TJ is the latest addition to a diverse cast of new characters featured on Sesame Street. Ji-Young, the first Asian American Muppet on the show, was joined in 2021 by Wes and his father Elijah, two Black Muppets as shown by CNN.