Glavin named to the Soccer Olympic Development Program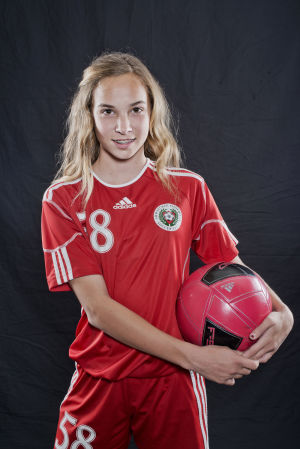 The Olympic Development Program is designed to enhance the skills of children interested in playing on a national team.  Tryouts are held in every state to evaluate players' techniques, strategies, athletic capability, and sportsmanship. After selection, the participants train with nationally certified coaches to compete with other soccer players in their age division. During training, participants are recognized for their qualifications and their potential ability to be a part of a national team.
Eighth grader Isabella Glavin has been playing soccer since the age of three.  Glavin has had experience on both club and school teams, where she has had opportunities to play with other soccer enthusiasts. Glavin's preferred position is midfield.
Glavin was named to be an Arizona representative in the ODP Tournament that took place on Jan. 9-12. "I was surprised and excited," Glavin shared in response to being named.  Joining the ODP will highly benefit Glavin's skill as a soccer player.  "I hope to play in college," said Glavin regarding her future career with soccer.