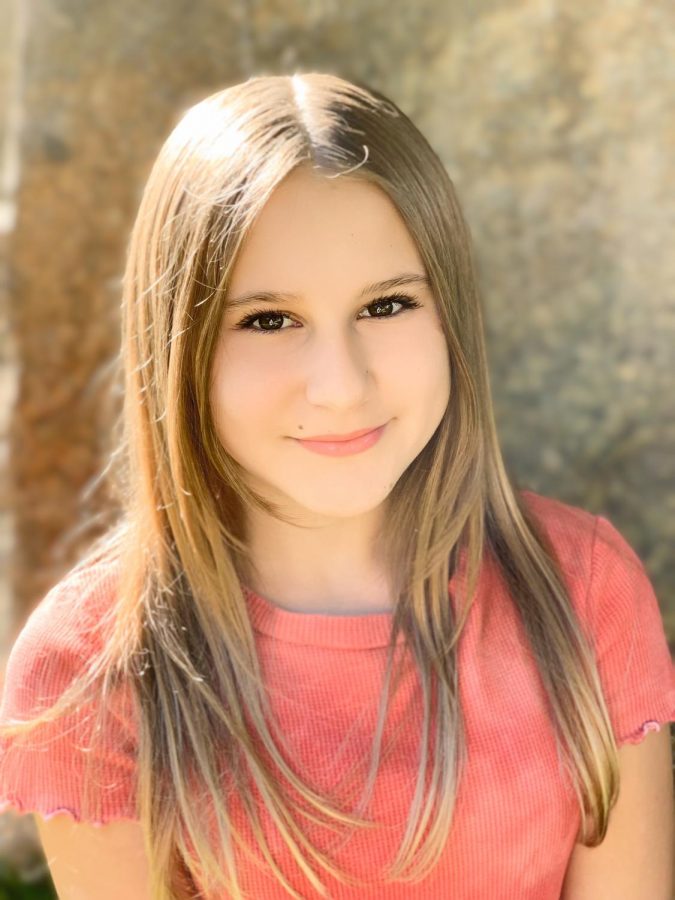 Julia Tucker is 14 years old and an eighth grader at Horizon Honors. Tucker is a first year columnist for
The Horizon Sun.
She loves to act, sing, write music, and spend time with her friends. She has a dog named Fritz, and a brother named Bryce. She loves doing calligraphy and trying out new pens. Over quarantine, she started writing and recording a Christmas album, which she plans on releasing next Christmas. She is a professional actress and has been singing since she could talk. Tucker also loves to bake, and has a website where she sells her baked goods. She has baked for weddings, birthday parties, and other events. Tucker has been baking since she was seven. She loves watching "Avatar" and "Legend of Korra." She loves her family and friends very much. Tucker loves Los Angeles and hopes to live there one day. She also wants to go to college at UCLA, and plans to pursue a dual major in acting and business. She hopes that becoming a part of
The Horizon Sun
will help her improve her writing skills and grammar. She can't wait to see what this year brings. 
Julia Tucker, Columnist
Dec 18, 2020

Why Does Christmas Seem Less Exciting Every Year?

(Story/Media)

Dec 14, 2020

Music Statistics at Horizon Honors

(Story)

Dec 04, 2020
Nov 20, 2020

Gift Wrapping

(Story/Media)

Nov 15, 2020

Lifelong Impacts From Backpacks

(Story/Media)

Nov 05, 2020

Poisonous Foods to Our Furry Friends

(Story/Media)

Nov 03, 2020

Is Teen Dieting Healthy?

(Story)

Oct 28, 2020

Halloween Day at Horizon Honors

(Story)