What To Read Over Summer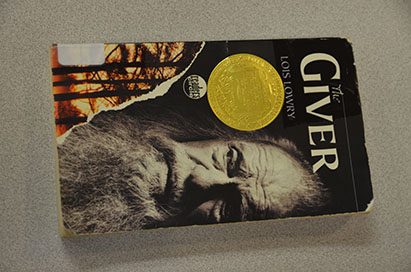 This summer, I know I'm going to have a lot of free time, so why not fill the time with the wonderful world of books? There are many good reads out there, but with school and activities, it's hard to get them all in. So you might've missed a few…or more. But no matter what your favorite genre, these are books you're bound to enjoy.
For Realistic Fiction Lovers:
"The Fault in Our Stars" If you've been even slightly interested in pop culture, you know that the movie based on the hit John Green book, "The Fault in Our Stars", is coming out June 6. And I am a big believer that you should read the book before seeing the movie. In this romance about two teens with cancer, Hazel Lancaster begins the book depressed, thinking of herself as a time bomb. It isn't until the gorgeous Augustus Waters joins her support group that her life gets turned upside down. This book will make you grin with delight and cry from absolute sadness, all in the same few chapters. To read our review of the book, click here.
"An Abundance of Katherines" Once you've read some of the best of Green's work, if you're anything like me, you'll want to read more. While this is my least favorite of Green's books, it's easy to appreciate the storyline. Colin is a prodigy who has dated nineteen girls, all named Katherine. As he is heartbroken from his most recent breakup, the night of graduation, his good friend Hasan decides to take him on a summer roadtrip to keep his mind off things. And they land in the town of Gutshot, Tennessee, where their seemingly boring lives start to get interesting. With Colin trying to create a math formula and Hasan searching for adventure, the people of this town give them just what they need.
For Dystopian Readers:
"The Giver" This is the dystopian novel that started the chain of books in this genre. Though "The Hunger Games" and "The Maze" Runner are more popular in modern times, Lois Lowry puts so much depth into this novel, and you can indulge in the world the characters live in. This world is black and white. Everything is chosen for you. You're only allowed certain knowledge of what is around you, unless you're the Giver. And Jonas has just been chosen to be the new Giver, learning the surprising truth about the society he lives in.
"Divergent" A recent hit movie, the adaptation of Veronica Roth's "Divergent" has won the hearts of so many people. But I truly believe the book is always better. In a future Chicago, Tris Prior has to choose to live in one of the five factions her society has to offer: Abnegation, Erudite, Candor, Amity, and Dauntless. But with her family big in politics and fitting into more than one faction, her choice is hard. And so is adapting to the faction she did choose. To see our book review, click here.
For Fantasy Fans:
"The Percy Jackson and the Olympians Series" Percy Jackson is a trouble maker. Every year, he is kicked out of a new school and has to start all over. And with ADHD and Dyslexia, the kid who really is good at heart is always bound to make more trouble. But when he's claimed as a son of the Greek god Poseidon and thrown into this summer camp for demigods, he is really confused, not to mention scared. Rick Riordan's series begins with "The Lightning Thief", where Percy has to find Zeus' master lightning bolt after its been stolen, and he's the prime suspect. But his story continues with "The Sea of Monsters", "The Titan's Curse", "The Battle of the Labyrinth", and "The Last Olympian".
"City of Bones" By Cassandra Clare, "City of Bones" is the first book in the "Mortal Instruments" series. Personally, it isn't my favorite book, but I've heard many people who vouch for it as their favorite series. The book begins with the main character Clary witnessing something she wasn't supposed to: a murder. When nobody else seems to notice, she thinks she's seeing things, but she's proven wrong. She sees the murderer near her local coffee shop, and he's surprised that she can even see him. He's a Shadowhunter, a person who hunts demons, and he's not supposed to be seen. So he has to figure out why she can see him, and she's dragged into a huge mess.
All of these books are well-written and have depth put into them. The authors all fully understand their characters and what they were trying to say through the books. Green is wonderful with symbolism, Lowry knows how to make a story with many dimensions, and Roth knows how to make her characters learn and evolve. All these books show off the authors' strengths, and that is what I look for in a good book. I enjoyed all of these books, and if you can fit them all into one summer, I applaud you. But start with your favorite genre, and go from there.