A Purse from the Past
Over half a century ago, a student at a high school created an accidental time capsule when she lost her purse.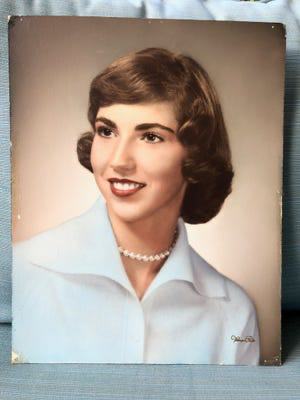 In May of 2019, custodian Chas Pyle came across a red purse at North Canton Middle School. While fixing lockers, he found the dirty and tarnished purse between the lockers and the wall. According to USA Today, the old purse belonged to Patricia (Patti) Rumfola, who lost her purse in 1957 as a teenager when she attended what was once known as Hoover High School. The purse wasn't seen for 62 years, turning everything inside into components of a time capsule.
The purse contained some everyday objects that you would find in any purse, like a comb and some makeup, including powder and a pastel pink shade of lipstick. According to CNN, the clutch also had 26 cents, her membership cards to the local public library, YMCA, and American Junior Red Cross. Also included in the purse were many black-and-white photos of what seems to be a family and friends, as well as a dog. One photo dates back to 1950, states CNN. The wrapper of some peppermint-flavored Beech-Nut gum was found in her purse as well. One of the pictures had "Patti. Good luck to a swell girl and friend. Bonnie" inscribed on it, CNN stated. Rumfola's purse even had a high school football schedule from 1956, with some of the games crossed off.
The school was built in 1956, but now it serves as the district's middle school, states USA Today. The school's original name was "North Canton High School." In 1957, "Hoover High School" became the name for a new high school building in dedication to local resident, William Henry Hoover, founder of the Hoover company. Years later, it was turned into a school for younger students, now known as North Canton Middle School.
Rumfola graduated Hoover High School in 1960, and later became a teacher in Maryland before retiring after many years. According to CBS News, online records and an obituary show that Patricia (Rumfola) Michele died in 2013 at the age of 71 in her hometown of DuBois, Pennsylvania.
According to CBS News, North Canton Middle School was able to track down Rumfola's family. "Each of her five children kept one of the wheat pennies as a token of remembrance of their mom," said the school district. With the family's approval, North Canton City Schools shared photos of the contents of the purse, which painted a portrait of a young woman in her time.