Upcoming Trip to Catalina Island
As fall approaches, so does Horizon Honors' annual trip to Catalina Island. With the first meeting out of the way, payments are already being made to Mr. Dieterle. There are 45 spots available and with eager and excited upperclassmen and underclassmen, they are bound to fill up quickly.
The Catalina trip is a three day stay at the Catalina Marine Institute where students experience marine life first hand and participate in labs and activities centered around the marine life and ecosystem on Catalina Island.
Though it may be expensive for some students, tax credit is available for the trip, making it more affordable.
This trip is a great way to bond with other students and nurture an appreciation for nature and the life around us. In the past years, Catalina has been a major success and students expect this year's trip to be the same.
Leave a Comment
About the Writer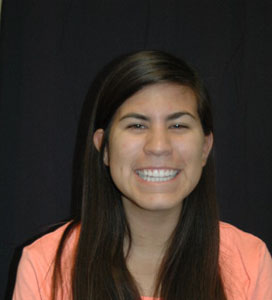 Jacinda Bringas, Columnist
As a first year journalism student, Jacinda is challenging herself as a senior by taking on the class that strives for dedication and commitment. Though a beginner in the class, she is not one in writing. Since transferring to Horizon Honors her freshman year, she's had the opportunity to learn from the best of the best teachers. With the end of her high school career near, she is determined to soak up every new experience possible.

When she is not roaming the halls of Horizon Honors you can find her on the softball field. She's been a varsity softball player since freshman year and expects to help carry the team to state alongside three other seniors this upcoming season. You can also find her on the elementary side, working with the younger children at Club Horizon. On the weekends, she enjoys being outside and in the company of her friends.