Ecosia: The Eco-Friendly Search Engine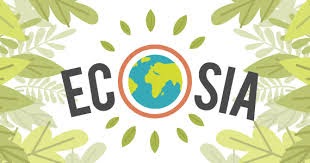 Ecosia is a search engine that donates 80% of their earnings to non-profit organizations that plant trees where needed most. It was founded in 2009 by Christian Kroll after he traveled around the world and discovered the need to help prevent deforestation.
Ecosia collects their money from each click of an advertisement. According to Ecosia, they earn a different amount of money per click but on average they earn around 61 cents. In total, it takes about 45 searches to plant a tree.
The organization then uses the money to work with local partners to plant trees. So far, they have 20 planting projects in 15 different countries. Since they began in 2009, they have planted over 100 million trees around the world.
I personally use Ecosia because I like the idea of an easy way to help the environment without having to sacrifice much. To use it, go to ecosia.org or download the free browser extension.