Celebrating Culture
Cultural events in schools teach students about different cultures, promote acceptance and inclusion, and help with building community.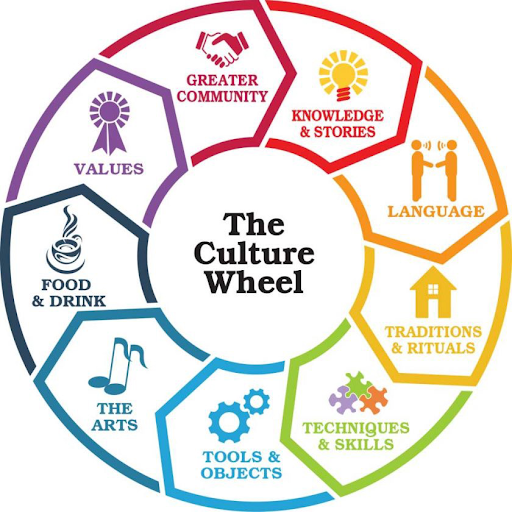 Cultural events serve many benefits, such as increasing students' cultural knowledge, social awareness, and sense of community. Students can learn about other groups through cultural events, learning more about people's direct experiences. Seeing others' perspectives and empathizing with them, as well as  learning more about one's peers, is extraordinarily important. Horizon Honors must implement some of these events to reap such benefits.
Through cultural events, there is lots to learn about. Students and their parents or relatives can come to the cultural event to teach others about their religion, customs, and beliefs. They can talk about experiences specific to them. Students will learn more from their peers than they would from conducting research or through a school project since they are already connected to their friends and are interested in what they will say.
Additionally, cultural events are excellent for all kinds of learners. Visual learners, who can better understand material by seeing it, are especially favored. This is because they can see different clothing and performances which are visually interesting and will help them retain information better. Those that are able can bring posters or brochures to teach others about their culture, which would help both visual learners and reader and writer learners. Reading and writing students learn best from reading information or taking notes on it. Auditory learners, who learn more through listening, will learn better by listening to others' stories and experiences. Lastly, kinesthetic learners will learn best by using their senses, something that would be easy to incorporate into an event such as this. As a school that prides itself on providing hands-on learning and connecting learning with the real world, Horizon Honors would favor this type of event and should implement it into their calendar.
Learning about different cultures not only builds knowledge, but also makes students more empathetic. According to Drexel School of Education, creating personal connections with people from different backgrounds can prevent students from developing prejudices. Each one of us is unique, depending on our experiences, values, and beliefs. Students could learn about aspects of themselves that they have in common with other students who are different from them, which can promote inclusion and awareness.
Having cultural events would be a fun way to help students feel like they are welcome. It can also be an opportunity for students to share interesting stories from their family and relatives or some of the holidays and festivals they celebrate. At many schools, cultural events include students performing dances that are common in their culture or dressing up in their traditional cultural clothing. Students can share about special days, holidays, or religious practices they take part in.
Some fun activities that could take place in a cultural event could be a fashion show, where people can show off their traditional attire, or different performances such as singing, dancing, or other arts. There could also be booths for different cultures that give information about different countries, peoples, religions, and customs. All of these are fun ways to learn more about the people we surround ourselves with each day.
Horizon Honors students would benefit from cultural events, both for educational purposes and also simply to celebrate diversity.  Cultural events are a learning experience as well as a celebration of inclusivity and building community.