"Billie Eilish Live at The O2" Is the Experience of a Lifetime
"Billie Eilish Live at The O2" is a movie of Billie Eilish's concert at the O2 in London. She performed 27 songs in just over 95 minutes.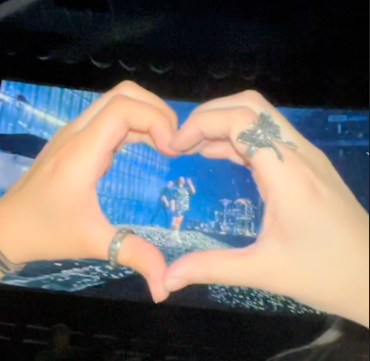 For the first time ever, movie viewers can be taken to the heart of Billie Eilish's sold-out Happier Than Ever World Tour. It's a never-before-seen extended cut of the concert video. This beautiful visual, directed by Sam Wrench, comprises the full-length concert performance of 27 songs, as well as personal and unforgettable moments between Eilish and her audience. Sam Wrench used 20 full-sensor cameras with cinematic glass to capture the show. Originally live-streamed as a part of the Apple Music Live program, "Billie Eilish Live at The O2" was recently nominated for the 2023 GRAMMY Award for Best Music Film according to the movie's website.
The movie was an emotional roller coaster. There were times when I was crying and singing my heart out and other times when I would be yelling and jumping. During the entire film, I felt like I was actually at her concert. As soon as the first song started playing, my friend and I sang as loud as we could, but at first, I was a little nervous because we were in the movie theater. After a couple of songs, we got the confidence to stand up and dance. When Billie would take a break from singing and talk to the audience, people in the theater would respond back. This definitely wasn't your ordinary movie theater experience. When she played her last song, "Happier Than Ever," my friend and I ran down to the front of the theater so we could see the screen up close. Soon after, other people joined us and we all sang as loud as we could. When the movie was over, we talked to other fans; "Billie Eilish Live at The O2" became a way to bring fans of the beloved artist together.
That night was one of the best nights of my life. I had so much fun singing and dancing in a place where you usually don't, all thanks to "Billie Eilish Live at The O2." I would recommend that all Billie Eilish enthusiasts watch this incredible movie.