Middle School Softball Pitches a Great Start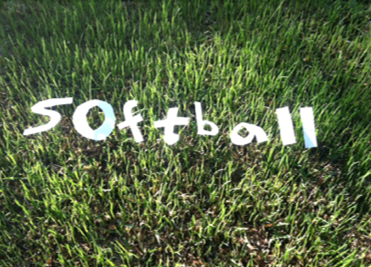 The Horizon Honors middle school softball season will begin with winter tryouts on Tuesday, Nov. 12 and Wednesday, Nov. 13.  The head coach is David Dinardo, and the assistant coach is his daughter, Bethany Dinardo. There are a number of returning players who are looking forward to the season, and encouraging other girls to try out as well.
Eighth grader McKenna Dunn is one the returning players and is excited to "[see] all the new girls that try out and how we work together."  Dunn plays all positions, but catcher is her favorite.  "I like being on third and annoying the catcher," she joked. Last season, the team finished with eight wins and one tie.
Returning players will be an asset in helping to develop the team for another strong season.  Head Coach Dinardo, who also coaches middle school volleyball, stated, "The girls last year formed a close bond with one another and were very helpful in helping the newer players learn different skills. One thing I have to say, after coaching volleyball this season, is the Horizon girls, whether softball or volleyball never quit and try their best every game."
Dinardo also noted that he is looking forward to meeting the new girls and getting the team ready for the season. "I'm competitive and like to win. My three goals for every team I've coached, is to learn as much as possible about the game, be competitive and have fun. Even though hard work is involved, you should want to do the work, so as a player you can improve your skills and in the process help your team."
The new softball season provides an opportunity for girls to demonstrate their skills in a fun, cooperative environment.