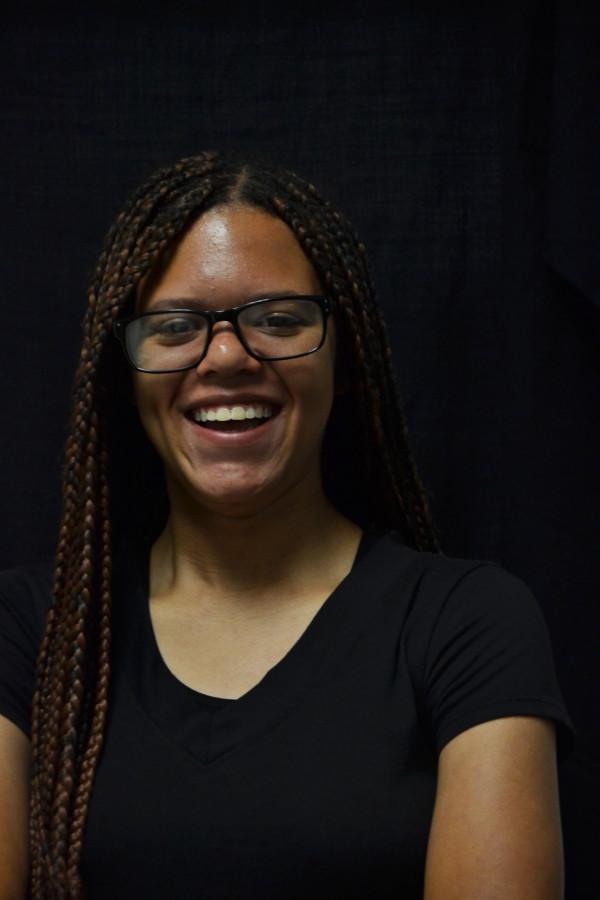 Arlayna Schooley is a junior, attending her third year at Horizon Honors and in its journalism program. For the past three years, Arlayna's love for journalism has continued to grow since her first day in freshman year. Starting out as a columnist and then becoming an editor, she is excited to be this year's Editor of Features and Extras and Arts and Entertainment; she hopes to add new and exciting ideas to this section through her outgoing and creative perspective. Her goal this year is to better herself in both her writing and editing and to be the best that she can be. Schooley is also a member of the photo team and absolutely loves it; her favorite part of being a photographer is getting to take cool photos around campus.
If you couldn't already tell Arlayna loves to be an active student, both  on and off campus. She participates in many of Horizon Honors' clubs, including Key Club, Pre-Med Club, Wilderness 
Club, and Video Club. Schooley's favorite sports here at Horizon Honors are soccer, basketball and softball; in her free time, she enjoys playing sports, watching movies, and being a complete goof with her friends and family. Her favorite two movie series are "High School Musical" and "Harry Potter," both of which she can recite almost every line from. She is completely easy-going and easy to talk to; once you meet her, it's like you've known her forever.
Arlayna Schooley, Editor of Features & Extras/Arts & Entertainment
Oct 19, 2015

Mondays and Pancakes

(Story)

Oct 17, 2015

Quantico: The FBI's Top Recruit is Now Its Most Wanted

(Story)

Apr 10, 2015

DIY: Twinkle Toes

(Story)

Mar 08, 2015

Cupcake Wars At Horizon Honors

(Story)

Jan 28, 2015

Lady Eagles Show HH Values on Court

(Story)

Oct 31, 2014

Class Spotlight: Cooking with Culinary

(Story)

Apr 21, 2014

Photo Highlights of Spring Fling

(Media)

Dec 13, 2013

DIY Clay Pot Snowmen Decorations

(Story)

Dec 10, 2013

Behind the Scenes

(Story)

Sep 24, 2013

Cloudy With A Chance Of Meatballs 2 Preview

(Story)

Sep 04, 2013

Applause for "Applause"

(Story)