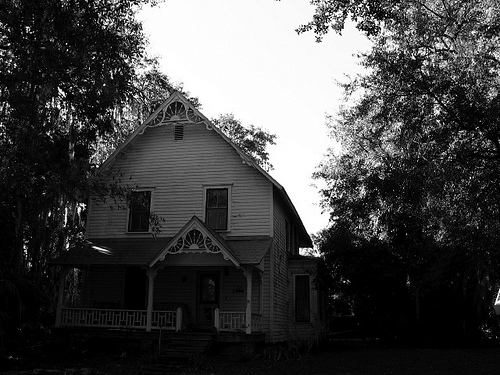 After ten years of being held captive by Ariel Castro, Michelle Knight, Amanda Berry, and Georgina DeJesus have finally been freed. In August of 2002, Michelle Knight was walking to her cousin's house, but as she was passing through Lorain Avenue, Ariel Castro offered Knight a ride. That was the last time her family heard from Knight. An investigation was opened for a short time but it wasn't until two more women disappeared on the same street that a case was reopened.Amanda Berry was the second girl to go missing. She was 16 years old when Castro offered her a ride home from her job at the local Burger King, saying he was the father of one of her coworkers. After she accepted the offer, Castro took her to his house where Knight was also being held. In March 2004, 14-year-old Georgina DeJesus, a close friend of Castro's daughter, went missing.
The three women were held captive in Castro's house on Seymour Avenue, a two-story home with a basement where the women were chained and abused. Eventually Knight, Berry, and DeJesus were allowed to live upstairs in separate rooms only allowed to interact for small periods of time. Berry became pregnant with Castro's baby and was forced to give birth in a plastic pool, with only Knight to help her. The daughter was allowed outside of the house and Castro would take her to get food and would tell people that she was his girlfriend's daughter.
Last Monday, Berry noticed that Castro left a door unlocked but the screen door closed. Knowing he was out of the house, she began to scream as loud as she could and luckily a neighbor heard. Charles Ramsey and Angel Cordero rushed to the house and helped Berry escape and call the police. The two other women were rescued and are now being reunited with their families and treated for the mental and physical abuse they have faced for the last decade. Castro is being held in jail for four counts of kidnapping and three counts of rape with an $8M bail.