Introduction To Hand Lettering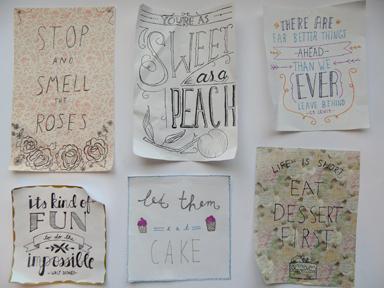 It is often seems daunting to try to create a piece of hand lettering, but when broken into steps it can be quite simple. Hand lettering is also an inexpensive way to express yourself. Grab some paper, a pen, and get your creative juices flowing.
Materials:
– an ink pen or fine tip sharpie
-colorful fine tip sharpies
– a page of cardstock
Follow the steps in the slideshow below.