Title 42 Ends While the Biden Administration Ramps up Border Restrictions
As a controversial border policy ends, more restrictions on immigration are being initiated.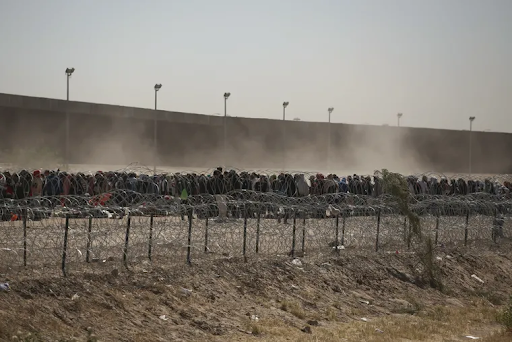 According to AZCentral, Title 42 ended May 11, 2023; it was a public health policy that restricted immigration for three years during the pandemic. Title 42 was adopted by former President Donald Trump in March of 2020, just a few weeks into the COVID-19 pandemic. As many states, like Arizona, brace for the influx of immigrants, the immigration debate once again becomes a hot topic.
The Associated Press reports that Title 42 allowed border officials to turn away immigrants and asylum seekers to stop the spread of  COVID-19 into America. While initially tolerated by the Biden administration in January, with the official end of the COVID emergency, Title 42 had been slated to end. While Biden had tried to end it earlier, it was challenged by Republicans and taken to court, where the border policy was hoped to be kept in place. However, as Title 42 ends the federal government is cracking down on illegal immigration. For example, those who didn't apply for asylum in the country they traveled through can be turned away (called the "Remain in Mexico" policy), and asylum seekers must also prove that they were in danger in their former country. 
CNN reports that now that Title 42 has been revoked, the old immigration policy, Title 8, has been reinstated. Title 8 will allow officials to turn away asylum seekers, who can now face punishments under the old law. 
The topic of immigration has always been a hot one in the United States, and the situation at the southern border is no different. Navigating this complicated issue has again come to dominate America's political discussion and policy-setting.