Shou Zi Chew Testifies Before Congress over TikTok, China Concerns
As Chew continues to deny wrongdoing, Congress works to connect his company to the Chinese Communist Party.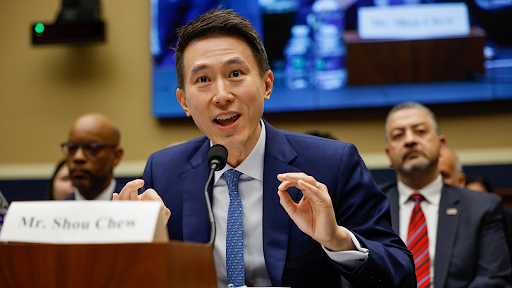 Shou Zi Chew's statements regarding the safety and privacy of his company, TikTok, have increasingly raised alarm in Congress. While testifying before the House Committee of Energy and Commerce, Reuters states, Chew denied that TikTok was a harmful platform for mental health or Americans' privacy. Amid intense grilling, Chew told the committee that over 150 million people in the U.S. use TikTok today and that there would be protests if the social media app was shut down. As the fight continues to rage on, TikTok's possible ties to the Chinese Communist Party (CCP) are drawing the attention and ire of concerned Americans.
While the policy spotlight continues to shine on banning the app outright, some members of the House of Representatives have suggested that the app be sold to an American firm, according to The Guardian. This would both sever the app's possible ties to the CCP by ending its ownership by the state-owned firm ByteDance and give the federal government a new source of revenue. Opponents of the idea say that it could further damage U.S.-China relations, as it may raise CCP suspicions of American spying.
Though the future of this app is undecided, according to an interview provided by ABC as well as statements from representatives, TikTok is only one of the many other issues that the U.S. government has to deal with today. While millions keep posting and viewing, TikTok has become a large part of real politics.