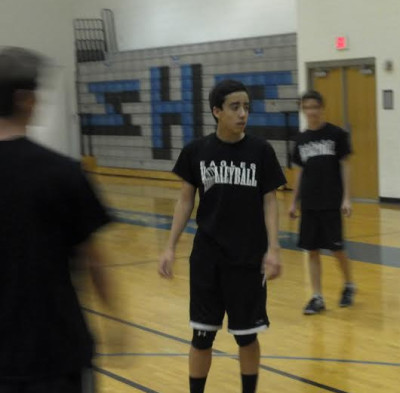 View All »
Calendar
April 2014

S
M
T
W
T
F
S

1

2

3

4

5

6

7

8

9

10

11

12

13

14

15

16

17

18

19

20

21

Spring Athletics Photos

Ends:

April 21, 2014 - 3:30 pm

Description:

In the Larry Pieratt Activity Center:

HS Varsity Volleyball - 2 p.m. (dismiss at 1:45 p.m.)

HS JV Volleyball - 2:15 p.m. (dismiss at 2 p.m.)

MS A Boys Basketball - 2:30 p.m. (dismiss at 2:15 p.m.)

MS B Boys Basketball - 2:45 p.m.

MS Spiritline - 3 p.m.

MS A Girls Basketball - 3:15 p.m.

On the HCLC Field:

HS Golf: 2:30 p.m.

HS Baseball: 2:45 p.m.

HS Track and Field: 3 p.m.

HS Softball: 3:15 p.m.

Middle School Basketball

Ends:

April 21, 2014 - 7:30 pm

Location:

Larry Pieratt Activity Center

Description:

Vs. Tempe Prep

Boys B: 4:00

Girls A: 5:00

Boys A: 6:00

22

High School Track and Field

Ends:

April 23, 2014 - 12:00 am

Location:

Sedona Red Rock High School, Upper Red Rock Loop Road, Sedona, AZ, United States

AIMS Testing (Grades 3-8) & Stanford 10 Testing (Grade 2 Only)

Ends:

April 23, 2014 - 12:00 am

Description:

AIMS Reading & Math (Grades 3-6)

Stanford 10 Reading (Grade 2)

High School Boys' Volleyball

Ends:

April 22, 2014 - 7:00 pm

Location:

Marcos De Niza High School, South Lakeshore Drive, Tempe, AZ, United States

Description:

JV: 4:00

Varsity: 5:30

23

24

25

26

27

28

29

30
Recent Sports Scores
Tuesday, April 15

HS Varsity Boys' Volleyball

Horizon Honors 1 - St. Mary's 3

Tuesday, April 15

HS Softball

Horizon Honors 18 - Coronado 13

Monday, April 14

HS Baseball

Horizon Honors 4 - Coronado 14

Thursday, April 10

HS Softball

Horizon Honors 1 - Combs 18

Thursday, April 10

HS Varsity Boys' Volleyball

Horizon Honors 0 - Desert Vista HS 3

Thursday, April 10

HS Baseball

Horizon Honors 1 - Combs 16

Wednesday, April 9

HS Softball

Horizon Honors 3 - Fountain Hills 14

Tuesday, April 8

HS Varsity Boys' Volleyball

Horizon Honors 0 - Corona Del Sol HS 3

Tuesday, April 8

HS Baseball

Horizon Honors 0 - Fountain Hills 21

Tuesday, April 8

HS Softball

Horizon Honors 25 - Sequoia Charter 6
13-14 Yearbooks on Sale Now
Online ordering for your 13-14 yearbooks has been extended. Visit the Josten's website at http://www.jostens.com/apps/store/customer/1163568/Horizon-Community-Learning-Center-HS-Middle/ to order your book now!
Random Fact
Tap water in Canada is held to a higher standard than bottled water.
Subscribe
Get the updates by subscribing!
Heard Around Campus
"My chin is a beacon of light." - junior Savannah Cunningham
Polls

Loading ...