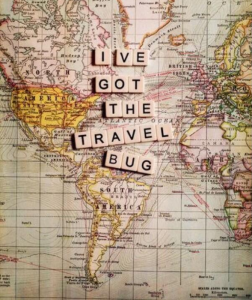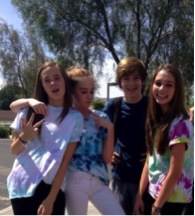 View All »
Calendar
September 2014

S
M
T
W
T
F
S

1

2

3

4

5

School Picture Makeups Grades PreK-11

Ends:

September 6, 2014 - 12:00 am

Middle School Social

Ends:

September 5, 2014 - 8:00 pm

Location:

Multi-Purpose Room

6

7

8

Elementary School Improvement Team Meeting

Ends:

September 8, 2014 - 2:00 pm

Secondary School Improvement Meeting

Ends:

September 8, 2014 - 5:00 pm

9

10

Grades K-4 Skateland Night

Ends:

September 10, 2014 - 7:30 pm

Location:

USA's Skateland Chandler, West Ray Road, Chandler, AZ, United States

11

12

13

14

15

16

17

18

19

20

21

22

23

24

25

26

27

28

29

30
Recent Sports Scores
Thursday, May 1

HS Varsity Boys' Volleyball

Horizon Honors 0 - Hamilton HS 3

Wednesday, April 30

HS Baseball

Horizon Honors 4 - Veritas Preparatory Academy 2

Tuesday, April 29

HS Varsity Boys' Volleyball

Horizon Honors 0 - Gilbert HS 3

Tuesday, April 29

HS Baseball

Horizon Honors 1 - Central 8

Saturday, April 26

HS Baseball

Horizon Honors 1 - Valley Christian 9

Friday, April 25

HS Softball

Horizon Honors 2 - Cortez 0

Thursday, April 24

HS Softball

Horizon Honors 16 - Gilbert Christian 6

Thursday, April 24

HS Varsity Boys' Volleyball

Horizon Honors 2 - Mesquite HS 3

Wednesday, April 23

HS Baseball

Horizon Honors 1 - Sedona Red Rock 10

Tuesday, April 22

HS Varsity Boys' Volleyball

Horizon Honors 3 - Marcos De Niza HS 0
13-14 Yearbooks on Sale Now
Online ordering for your 13-14 yearbooks has been extended. Visit the Josten's website at http://www.jostens.com/apps/store/customer/1163568/Horizon-Community-Learning-Center-HS-Middle/ to order your book now!
Random Fact
Tap water in Canada is held to a higher standard than bottled water.
Subscribe
Get the updates by subscribing!
Heard Around Campus
"Goodbyes aren't the end of the line, they are simply a postponement of each other's company." - Devin Jones, class of 2014
Polls

Loading ...